U.S.: Kind Financial Gets 2nd Round of Funding to Provide Financial Solutions to Cannabis Industry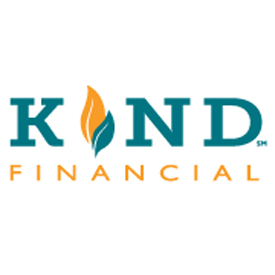 Kind Financial, (formerly KindBanking), the financial solutions platform for the cannabis industry, on Thursday announced that it has secured its second round of funding.
The company, in a prepared statement, said this investment will accelerate its mission to provide the legal cannabis industry with a full platform of financial services including, but not limited to, merchant and payment services, financing, equity investments, and insurance offerings. The company said it plans to launch a payment solution for the cannabis industry in the first quarter of 2015.
"Legitimate cannabis businesses are being denied many of the financial services available to other industries," explained David Dinenberg, founder and CEO of Kind Financial. "As a result of current regulatory measures, most financial institutions such as banks and credit card companies, are reluctant to do business with the cannabis industry.
"Our financial platform will fill this crucial need as the industry continues its exponential growth," Dinenberg said.
The investor group was led by Lindy Snider, founder and CEO of LindiSkin which manufactures and distributes clinically-proven skin care products for cancer patients. This is the latest in a series of investments Snider has made within the cannabis industry including a product designed to safely ship medical marijuana plants as well as an asset management company.
Snider is the daughter of businessman and entrepreneur Ed Snider, the current chairman of Comcast-Spectacor and founder of the Philadelphia Flyers NHL franchise. Lindy is a dedicated philanthropist and an active board member of several high profile organizations across the country.
As the owner of LindiSkin, Snider is passionate about supporting the expansion of the legal cannabis industry as it continues to provide cancer patients with access to a proven option for medical relief.
"The revenue potential for the industry is boundless," Snider said. "The platform Kind Financial is building will provide the tools the cannabis industry needs to overcome its current financial struggles and continue its growth."
Kind Financial said it has received inquiries from hundreds of businesses and entrepreneurs seeking financial services for a wide range of cannabis operations such as dispensaries, edible companies, clothing companies, and equipment manufacturers among others.
"We are truly inspired by the innovation, entrepreneurial spirit and ingenuity of the marijuana related companies today and we are very excited to partner with the industry to be a catalyst for growth," said Dinenberg, "These businesses need a financial platform, and access to the tools they need to conduct business just like those in any other industry.
"Kind Financial is committed to making that happen," he said.
For additional information visit www.Kind.Financial . Kind Financial invites the public to participate in the conversation about the current and future status of financial services in the cannabis industry. Join the company's social media websites on Facebook, Twitter, YouTube, LinkedIn and GooglePlus.