U.S.: Organic Cannabis CBD Infused Fitness Drink Now Being Distributed Nationwide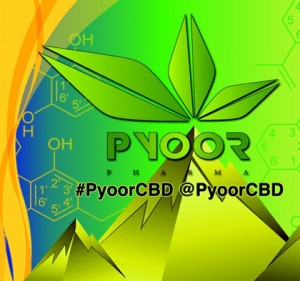 PyoorCBD on Wednesday announced they will begin to distribute their Cibamine Xtra CBD Infused Drink Additive and 7 Hour Sleep CBD Formula for the United States market.
Both formulas are PassionFruit flavored all natural, zero calorie, sugar free, gluten free, GMO free drink shots/additives that uses Carlsbad Alkaline Water as their water source for their formulas. The company already has these available for sale in THC Formulas in more 200 medical marijuana dispensaries throughout California.
In the company's product line are Energy Drinks CBD and THC Infused, a complete pre- and post- workout supplement line infused with CBD Cannabinoids and Hemp to assist with muscle fatigue, rehabilitation from inflammation and extreme workout overload.
PyoorCBD says its products are herbicide and pesticide free, peanut-free, vegetarian approved, kosher certified, THC-free (NO THC, 100 percent legal), and tryspin inhibitor free.
PyoorCBD has developed a line of cannabis infused products targeting the health and fitness conscious consumer. The product line includes products developed in-house as well as products from partners that compliment the overall product line.
In partnership with an established health and fitness recognized brand name partner, PyoorCBD has a pilot retail store in San Diego to market cannabis infused beverages and food supplements. The products are infused with Hemp to include CBD, which is legal in all 50 states. Formulas that include THC are for when and where laws permit.
Products containing CBD, Cannabidiol and Hemp are considered to be high in nutritional value, and to contain a variety of essential amino acids. The human body cannot naturally produce all necessary amino acids and those that cannot be produced must be obtained through diet.
Hempseeds and oils can be an excellent source of such essential fatty acids with concentrations considered higher than flaxseed and other nut or seed oils. Hempseeds and oils also have high levels of Vitamin E and trace Minerals in addition to containing high amounts of protein that strengthen the immune system.
Benefits of a CBD Cannabinoid infused diet can include:
• Lower blood cholesterol levels
• Lower blood pressure
• Improved cardiovascular circulation and function
• Improved organ function
• Improved immunity levels
• Increased energy levels and metabolic rate
• Reduced symptoms of PMS and menstrual cramps
• Reduced inflammation and the symptoms of arthritis
• Improved recovery of muscles after exercise
• Reduction and treatment of dry skin and hair conditions
• Assist with addiction withdrawals
To learn more about PyoorCBD's other products and the Mood Enhancement Formulas 7 Hour Sleep Drink Additive and Fitness Products, visit www.pyoorcbd.com .