Canada: CannTrust Provides Medical Marijuana Patients With Vaporizer Alternative To Smoking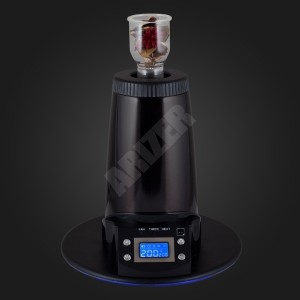 CannTrust, which describes itself as "Canada's only pharmacist-controlled and operated producer and distributor of medical cannabis," on Friday announced an incentive offer for qualified patients that encourages vapouizing to consume medical cannabis.
In a partnership with Arizer, a Canadian manufacturer of personal vaporizers, patients can now access the latest in vapor technology with an exclusive price for three devices, not offered at these prices by any other Health Canada approved provider of medical cannabis, according to CannTrust.
"Patient safety is our priority and we've built our business on that," says Normal Paul, chairman of CannTrust. "We've created a state-of-the-art growing and testing facility to ensure our patients have access to consistent quality medical cannabis in Canada. It would be irresponsible for us not to make every effort to ensure patients have access to safe consumption and that is what our vaporizer program is all about."
CannTrust patients who place any order of 15 grams or more of medical cannabis can purchase one of three vaporizers for the lowest price in Canada. The patient can choose from three different starter packs depending on which vaporizer model selected.
Combo pack A includes the Solo model for $250, which includes the vaporizer and 15 grams of medical cannabis. (Just a Solo model retails for $224.) More advanced packages include the Extreme model with 15 grams of medical cannabis for $265 or the Air model for only $295.
"We are pleased to introduce the CannTrust Starter Pack, which provides quality vaporizers and cannabis at a very affordable price," Paul said.
Vaporizing involves placing raw cannabis into a personal vaping device. The cannabis is then heated until just before the point of combustion, which turns the elements of the plant into a gas that is released as a vapor.
The cannabinoid levels produced by vaporizing herbal cannabis are comparable to that of smoking, and vaporizing does not result in exposure to combustion gases, including carbon monoxide.
"Inhaling combusted material, be it tobacco or cannabis, is harmful and presents a negative health impact for patients," said Dr. Danial Schecter, executive director of the Cannabinoid Medical Clinic. "Patients who decide to incorporate cannabis into their treatment need to consider alternative delivery methods.
"Current evidence suggests that patients who vaporize cannabis instead of smoking do not develop symptoms of chronic bronchitis, including shortness of breath and chronic cough," Dr. Schecter said.
"The team at CannTrust supports widespread guidance from the medical community who prefer that patients consume medical cannabis through vapor," the company announced in a prepared statement. "Research has been conducted to compare the safety and efficacy of vaporizing versus smoking and the consensus is clear – vaporizing medial cannabis presents a number of advantages for patients, such as a faster absorption time, increased potency and no reported adverse health events compared to those who smoke."
For more information on the new vaporizer program, please visit canntrust.ca/shop/ .
Photo of Arizer Extreme vaporizer: CannTrust