Canada: Armed Forces Support Organization Partners With CannTrust Medical Marijuana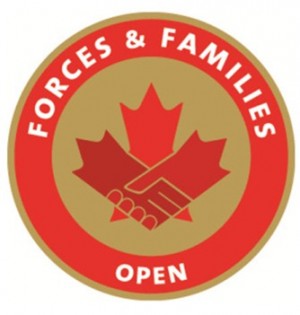 Forces & Families on Monday announced a new partnership with CannTrust, the only pharmacist-controlled and operated producer of medical cannabis in Canada.
Created in 2007, Forces & Families is a Canadian volunteer organization that provides support to Canadian Armed Forces (CAF) members and their families. Under the leadership of founder and chairman John Randolph, Forces & Families has helped raise charitable monies in support of the Military Families Fund and also involve CAF men and women, their families and veterans to connect with Canadians to help build mutual understanding, awareness and respect.
"Today's partnership announcement with CannTrust adds to our growing list of significant corporate supporters from across Canada," Randolph said. "Support comes in many shapes whether it's special events for members of the Canadian Armed Forces, their families and veterans or fundraising for the Military Families Fund.
"This new relationship with CannTrust will assist us not only in these areas but will also offer education, awareness and support to help address some of the critical health and wellness issues faced by the CAF, Veterans and their families," Randolph said.
Throughout 2015, Forces & Families said it will continue to increase the awareness of CAF members and their families and also provide a series of visible support mechanisms aimed at fighting illnesses such as PTSD (post traumatic stress disorder) with a goal of helping its members achieve mental wellness.
Federally licensed and regulated, CannTrust brings more than 40 years of pharmacy and healthcare experience to the newly licensed Canadian medical cannabis industry.
"At CannTrust we create and deliver ongoing education and awareness about medical cannabis to the medical community, patient groups, patients and other stakeholders" says CannTrust chairman Norman Paul. "We believe our innovative and informative educational programs along with access to our credited and licensed front line health consultants will be embraced by the military community and Canadian civilians in need too."
About CannTrust Inc.
Based in Vaughan, Ontario, CannTrust's 40,000 square foot state-of-the-art hydroponic facility employs strict quality control procedures allowing for the continuous production and harvest of pharmaceutical-grade medical cannabis for patients in need.