U.S.: Indoor Harvest Corp Begins Growing Marijuana, Trading On The OTC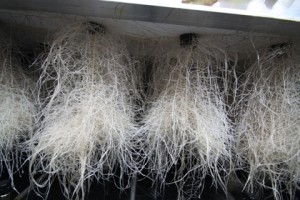 Indoor Harvest Corp, through its brand name Indoor Harvest™, a design build contractor, developer, marketer and direct-seller of commercial grade aeroponic and hydroponic fixtures and supporting systems for use in urban Controlled Environment Agriculture and Building Integrated Agriculture, has announced that its common shares have begun trading under the ticker symbol INQD.
On February 26, the company applied to have its common stock traded on the OTCQB. Until its application is accepted, the Company will trade as an OTCPink via the OTCMarkets platform under the ticker symbol INQD.
"It has been a long process, but we are excited to announce that we've now begun trading as a public company," said Indoor Harvest Corp's CEO and founder, Chad Sykes. "We will be releasing the results for fiscal year 2014 in the near future and look forward to starting our pilot project with Tweed Marijuana, Inc. in Canada.
"With our going public effort behind us, it's time to shift focus toward scaling the company, bringing on board expert talent and wrapping up development of our product offerings. 2015 should prove to be a pivotal year for the company moving forward as we introduce new technology for building integrated agriculture," Sykes said.
From February 19-25, the company completed installation of three mobile research labs at Tweed's Smith Falls Canada location per a Cannabis Production Pilot Agreement between the two companies. Currently subcontractors for Indoor Harvest Corp are installing the water and drain lines to the equipment and the pilot project is expected to get underway by Friday, March 6, according to the company.
The pilot will focus on cannabis-specific modifications to existing designs that will be tested and recorded. The companies will jointly own any resulting intellectual property, with Tweed obtaining exclusive licensing rights within Canada and all jurisdictions excluding the United States.
Indoor Harvest Corp will obtain exclusive rights in the United States and will be provided manufacturing rights for all systems wherever sold for a period of 10 years.
"We have also begun the process adding to our Board of Directors and are pleased to announce our first addition, Mr. William Jamieson, as a Director of Indoor Harvest Corp as of March 1, 2015," the company announced in a prepared statement. "As a member of the board, Mr. Jamieson contributes significant industry-specific experience and expertise.
"He obtained his Master's Degree in Clinical Psychology in 2000 and has focused much of his career on pain management and cannabis therapy," the statement reads. "Having a lifetime of cultivation experience and over 20 years' experience in the medical marijuana industry, he brings a wealth of executive leadership and management experience.
"Mr. Jamieson will contribute this knowledge and a deep understanding of all aspects of the business, products and markets, as well substantial experience developing corporate strategy, assessing emerging industry trends, and business operations," the company announced.
"Mr. Jamieson has vast knowledge in the cannabis industry spanning some 20 years," Sykes said. "His knowledge will be a welcome addition to the company as we develop new cultivation technology specific for the cannabis industry."
Photo: The exposed root system of an aeroponically grown plant (CNW Group/Tweed Marijuana Inc.)