Rhode Island: Lawmakers Introduce Legislation To Legalize, Regulate And Tax Marijuana Like Alcohol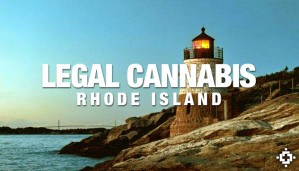 State Sen. Joshua Miller (D-Cranston) and State Rep. Scott Slater (D-Providence) on Thursday introduced legislation that would end marijuana prohibition in Rhode Island and replace it with a system in which marijuana is regulated and taxed similarly to alcohol.
They discussed the proposal at a news conference in the House Lounge of the State House, where they were joined by Dr. Daniel Harrop, M.D., vice chairman of the Rhode Island Center for Freedom and Prosperity, and Regulate Rhode Island Director Jared Moffat.
"It's time to regulate and tax marijuana in Rhode Island and treat it similarly to how we treat alcohol," said Sen. Miller, who is chairman of the Senate Committee on Health & Human Services. "Marijuana prohibition is an ineffective and wasteful policy, and we cannot afford to ignore it any longer. The Legislature is perfectly capable of creating a system that will work for Rhode Island."
The Marijuana Regulation, Control, and Taxation Act would allow adults 21 and older to possess up to one ounce of marijuana and grow one mature marijuana plant in an enclosed, locked space. It would create a tightly regulated system of licensed marijuana retail stores, cultivation facilities, and testing facilities and direct the Department of Business Regulation to create rules regulating security, labeling, and health and safety requirements. It would also establish wholesale excise taxes at the point of transfer from the cultivation facility to a retail store, as well as a special sales tax on retail sales to consumers.
"Regulating marijuana will take sales out of the underground market and allow authorities to keep tabs on the product," Rep. Slater said. "In a legal market, products are tested, labeled, and packaged appropriately, and consumers will not be exposed to other more harmful substances. Taxing marijuana will generate tens of millions of dollars in new revenue that can be invested in our communities."
Four states have adopted laws that regulate and tax marijuana similarly to alcohol. Two of them, Colorado and Washington, have established regulated systems of marijuana cultivation and sales. Alaska and Oregon are in the process of implementing similar systems.
"Most Rhode Island voters support ending marijuana prohibition and regulating marijuana like alcohol," Moffat said. "We hope legislators will demonstrate leadership on this issue and adopt a policy that can serve as an example for other states in the region."