U.S.: Here's What's In The Historic Federal Medical Marijuana Bill Being Introduced Tuesday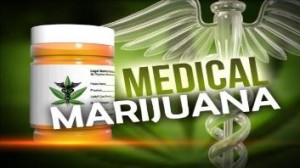 By Steve Elliott
Hemp News
The historic medical marijuana bill being introduced in the United States Senate on Tuesday -- the first ever such bill ever introduced in the Senate -- would end the federal prohibition on medical marijuana. Beyond that, however, it would also implement a number of critical reforms that advocates have been seeking for years, according to those familiar with the legislation.
The Compassionate Access, Research Expansion, and Respect States (CARERS) act grew from an amendment proposed last year by Senators Cory Booker (D-N.J.) and Rand Paul (R-Ky.) and is now being introduced by those two Senators along with Sen. Kirsten Gillibrand (D-N.Y.), reports Niraj Chokshi at The Washington Post. It would reclassify cannabis, allow for limited interstate transport of it, expand access for research, make it easier for doctors to authorize veterans to use it, and make it easier for banks to provide services to the marijuana industry.
"it's the most comprehensive medical marijuana bill in Congress," said Bill Piper, director of national affairs for the Drug Policy Alliance (DPA). The DPA and other activist organizations, including the Marijuana Policy Project (MPP) and Americans for Safe Access (ASA) were consulted in drafting the bill. Advocates say they are mostly pleased with what they've seen and heard.
"It really is a comprehensive bill," said Tom Angell, chairman of Marijuana Majority. "It would effectively end the federal war on marijuana."
Five of the bill's key provisions, according to several people familiar with the bill, as as follows:
• Cannabis would be downgraded one level in the DEA's five-category drug classification system. It is currently (oddly enough) treated as a Schedule I controlled substance, deemed by the DEA to have "no currently accepted medical use and a high potential for abuse," right up there with heroin and LSD. The bill would make it a Schedule II drug, along with cocaine and OxyContin, and therefore effectively put control of it in the hands of Big Pharma.
• The bill would make it easier to transport marijuana between states. Patients currently often have no way of accessing cannabis-based medicines from other states due to restrictions on interstate transport of marijuana.
• The bill would make it easier for banks to provide financial services to the marijuana industry.
• The bill would reform the National Institute on Drug Abuse (NIDA) in order to broaden access to cannabis for research purposes. NIDA currently investigates only the supposed "harms" -- not any medical benefits -- of cannabis. Drug "abuse," get it?
• The bill would allow doctors working for the Department of Veterans Affairs -- in states where medical marijuana is legal -- to authorize it for certain conditions.
The legislation will be unveiled at a 12:30 p.m. (ET) press conference on Tuesday, and will be streamed live. Patients, families and advocates will join the Senators at the conference.
Grapic: WKYT