Pennsylvania: Medical Marijuana Legislation Expected On Governor's Desk This Year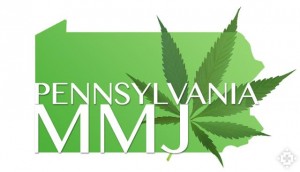 By Steve Elliott
Hemp News
Both advocates and critics expect a medical marijuana bill to reach Pennsylvania Governor Tom Wolf's desk this year.
The first hearing on medical legalization was held in February in Harrisburg, and the next one is scheduled for March 24 in Philadelphia, reports Kris B. Mamula at the Pittsburgh Business Times.
Dr. Bruce MacLeod said he was booed for the first time in his career at last month's hearing after he advocated a cautious approach to medical marijuana. "We don't know the long-term effects of these medications and we're not sure of the dose," said MacLeod, who really should inform himself about cannabis before speaking publicly on the subject again.
"We're sympathetic to the patient suffering, but hold on," said MacLeod, medical director of emergency medicine at West Penn Hospital and past president of the Pennsylvania Medical Society. "Let's study this."
MacLeod's wait-and-see approach was dismissed by Patrick Nightingale, executive director of the Pittsburgh chapter of the National Organization for the Reform of Marijuana Laws (Pittsburgh NORML). Nightingale said numerous studies have already shown marijuana's effectiveness and safety.
"What in the hell does the Pennsylvania Medical Society need to wait for?" Nightingale asked. "It has already been used and abused for decades. It's a treatment alternative."
Both Nightingale and Pennsylvania Medical Society Legislative Counsel Scot Chadwick said they expect some form of a medical marijuana bill to reach Gov. Wolf's desk. The bill, in its current form, would legalize medicinal use of cannabis oil including cannabidiol (CBD) and tetrahydrocannabinol (THC) for the treatment of various medical conditions. It would authorize up to 65 growers and processors in the state, and establish licensing procedures.