Alabama: Medical Marijuana Bill Gets Both House, Senate Sponsors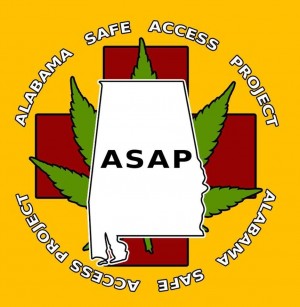 By Steve Elliott
Hemp News
For the first time ever, the Alabama Medical Marijuana Safe Access Act will be sponsored in both houses of the Alabama Legislature. The companion bills are expected to be filed in the Alabama Senate and House on Tuesday, March 17.
Senator Bobby Singleton (D-Greensboro) and Representative John Rogers (D-Birmingham) have agreed to sponsor the bill in the 2015 legislative session, according to Ron Crumpton of the Alabama Safe Access Project (ASAP).
"ASAP would like to thank both Rep. Rogers and Sen. Singleton for their willingness to lead Alabama towards a future where patients receive the best in medical care," Crumpton told Hemp News Wednesday afternoon.
Sen. Singleton, who is sponsoring the bill in the Alabama Senate, is serving his third term. He has a degree in Criminal Justice from Alabama State University and a Juris Doctor from Miles College, and works as a consultant. He is a member of Greenleaf Missionary Baptist Church in Greensboro.
Rep. Rogers, 74, who is sponsoring the bill in the Alabama House, was elected in 1982. He has B.S. from Tennessee State University, M.S. from the University of Alabama, and A.A. in Vocational Education from the University of Alabama at Birmingham. The father of three children along with his wife Jennie, Rogers serves as president of Rogers & Rogers Inc., is a photographer, public relations counselor and college administrator. He is Director of Minority Affairs for the University of Alabama at Birmingham
Rogers is a member of St. Mary's Catholic Church and serves on the boards of directors for the Fourth Avenue YMCA, the Birmingham Convention and Visitors Bureau, St. Andrews Foundation, and the Sickle Cell Foundation. He is a member of the National Conference on Christians and Jews and the Boy Scouts of America.