U.S.: Baby Boomers Love Weed, and Weedy.com Is Taking Note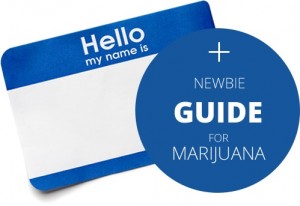 While U.S. marijuana laws change and society retracts itself from previous prohibitionist attitudes, the Baby Boomer generation is consuming cannabis at a higher rate than ever before. As of 2013, 44 percent of adults between ages 50 and 64 reported using marijuana, up from 9 percent in 1985, according to the Gallup Poll.
Weedy.com, a new dispensary discovery website, on Wednesday announced it is following these trends, and is specifically catering to the medical marijuana needs of the baby-boomer generation.
Weedy is the first platform released by Green Web Services, Inc., located in Silicon Valley, founded by Ryan Hunt, Charlyn McNamara, Trang Nguyen and Noosphere Ventures. Focused on consumer education, Weedy allows users to search for doctors, strains, and dispensaries for medical marijuana from any geographic location.
Medical marijuana has previously been stigmatized in the United States, especially amongst Baby Boomers. Weedy was deliberately created to fill the void in the lack of education within the medical marijuana space, and to counter that stigma with information—and an abundance of it. The education-based platform connects patients to dispensaries and provides in-depth information regarding which strains and methods aid various health problems.
Cofounder Ryan Hunt said he created Weedy because he found there isn't enough documented and organized information surrounding medical marijuana for the common individual. A medical marijuana patient himself, Hunt said: "I was really sick and needed another alternative, and there was no information to be found online for patients. We built this platform so that patients like me can get the resources and information they need on how medical marijuana may help them, and where they can access doctors and dispensaries."
Weedy specifically caters to the Baby Boomer demographic. "The Boomers are an untapped market especially for the cannabis industry," Hunt said. "Boomers are the 80 million people aged 50 to 64. Seventy percent of disposable income in the U.S. comes from this group."
"The baby boomer demographic is turning to cannabis for three key reasons: pain management, rising health costs, and simply living in an empty nest where they can be free to use marijuana again," Hunt said.