California: First Cannabis Film Festival In USA Premieres May 1 In Humboldt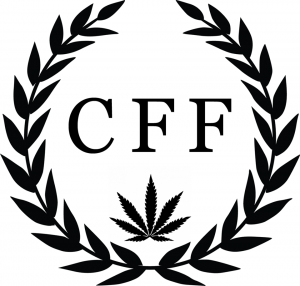 According to organizers, it's the first-ever annual Cannabis Film Festival in the United States -- and they could hardly have picked a more appropriate location in Garberville, the heart of the Emerald Triangle.
"The action starts on Friday, May 1, with a full weekend of activities until we yell, 'Cut' on Sunday, said organizer Jack Rikess. "Be part of history as we usher in a new era with bright lights, a smoking red carpet and other assorted treats and surprises. The event is open to the public."
Tickets are on sale now, according to Rikess.
Jack told Hemp News that the Cannabis Film Festival provides a means for filmmakers to share their work with both distributors and the general public. "The CFF is designed to enable 'cream of the crop' film projects to gain exposure to larger and more mainstream audiences," Rikess said.
"The festival is also an amazing opportunity for a broad range of organizations to help further the cause of enlightening the general public about cannabis," Rikess said. "The Cannabis Film Festival is a full weekend event that provides a venue for cannabis-related businesses and local artisans to expose their goods and services to festival attendees in between the viewing of film submissions.
"Our mission is to increase public awareness of all aspects of the cannabis industry through educational and entertaining film media with the intention of raising consciousness regarding the many uses and applications of cannabis," Rikess said.
"There is still plenty of time to secure a booth, add to our swag bag, to display your company's signage and of course, sponsorship and vending opportunities," Rikess said. "We've extended the completion date for interested investors."
The town of Garberville is fully committed to the festival, according to Rikess, who said "For one weekend, our tribe will be represented."
"Come meet the farmers and cultivators that continue to impress with their new technologies and horticultural advancements," Rikess said.
Cannabis Film Festival Website
http://cannabisfilmfestival.com
CFF Sponsorship Opportunities
http://cannabisfilmfestival.com/become-a-sponsor/