Alaska: Marijuana Concentrates Ban Will Not Pass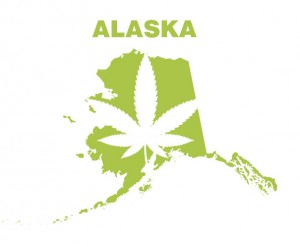 By Steve Elliott
Hemp News
A controversial amendment pushed by a state senator to ban all marijuana concentrates in 2017 will not survive, according to the head of an Alaska House committee that has spent much of the session reviewing cannabis rules under legalization.
House Judiciary Committee chairwoman Rep. Gabrielle LeDoux (R-Anchorage) said the amendment, authored by Sen. Pete Kelly, isn't what Alaskans voted for when they approved Ballot Measure 2 last November, reports Matt Buxton at News Miner.
"I would not go in that direction," LeDoux said. "To me, it is very important to adhere to the will of the people, and the people didn't say 'Let's have concentrates for two years and then two years later we'll stop being able to use them.' That was not the initiative."
The House Judiciary Committee held a few joint sessions with the Senate Judiciary Committee as the two worked through Senate Bill 30 and House Bill 79, which will regulate legal marijuana in the state.
The bill produced by the Senate Judiciary Committee was extensively rewritten by the Senate Finance Committee, and saw more than 20 amendments last week, including Sen. Kelly's controversial concentrates ban.
Kelly's amendment, the last offered, would recriminalize all marijuana concentrates, including even edibles, as soon as the two-year constitutional protection for voter-approved initiatives expires (the Legislature is preventing from changing voter-approved initiatives for two years). Kelly claimed his amendment would "protect the kids" from high-potency marijuana.
LeDoux said she believes children can be protected through regulation, such as requiring childproof containers and limiting serving sizes.
"You don't want marijuana gummy bears," LeDoux said. "You don't want things that are specifically intended to hook kids on marijuana. You want things like childproof containers. But we're not exactly sure what that looks like, so that's why we have regulations."
The Senate Finance Committee had been scheduled to wrap up work on the completed bill Saturday, but the meeting was delayed and then cancelled. In the weekly Senate majoriy news conference, Senate Finance Co-Chair Sen. Anna MacKinnon said a few cleanup amendments are being worked on, not related to Sen. Kelly's concentrates ban, but it could be a week before there's time for the committee to bring the bill back.
MacKinnon broke with Kelly, her co-chair, and voted against his amendment. She said banning concentrates wasn't an appropriate method of protecting children.
"We're all united that concentrates can hurt kids," she said (quite inaccurately, by the way, since cannabis is non-toxic). "I personally thought it should wait for the regulatory bill."
Graphic: Herald Tribune