Ohio: Ballot Initiative Would Legalize Cannabis, Give Control To 10 Corporations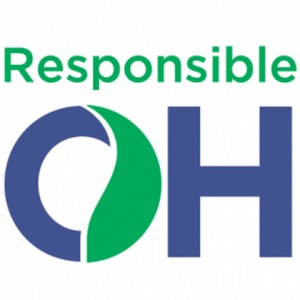 By Steve Elliott
Hemp News
All cannabis legalization measures aren't created equally. Some of them, in fact, are written downright sloppily; the beleaguered medical marijuana patients in Washington state, for instance, could testify to that fact, with the problem-plagued implementation of I-502 seemingly headed toward shutting down safe access in that state.
The reason is that capitalism is beginning to eclipse activism in the race to legalize weed nationwide, as pointed out by David Downs on SF Gate.
The Ohio Ballot Board on Friday unanimously approved Responsible Ohio's amendment; Attorney General Mike DeWine certified the ballot petition's wording last week. That means the group can start collecting the 305,000 signatures it needs to quality for this November's ballot.
The amendment would legalize the sale of cannabis for recreational and medical purposes, and set up grow sites around the state. It would allow adults 21 and over to grow up to four plants per household, give medical cannabis to patients at cost, and create 1,000 retail and manufacturing licenses available to the general public.
Unfortunately, that's not all the proposal would do. Just 10 companies who funded the initiative -- the 10 firms in question have thrown in $36 million so far -- would be allowed to cultivate and extract cannabis in Ohio.
"Damn," said Ethan Nadelmann, executive director of the Drug Policy Alliance (DPA) in February in San Francisco during remarks on the topic. "This thing sticks in my craw. Ten business interests are going to dominate this thing?"
According to Nadelmann, the window of opportunity is closing for actual activists to shape the face of cannabis legalization. Corporate pot interests now dominate medical marijuana markets in the Northeast, and a similar trend is underway in Michigan. And in Washington state, the Legislature is poised to shut down a thriving medical marijuana scene which included hundreds of dispensaries in favor of a few dozen recreational marijuana stores where the prices will be at least twice as high.
Meanwhile, in Ohio, by including in the state constitution where cannabis can be produced, and who can profit from its production, organizers are using a similar approach to their successful 2009 campaign to allow casino-style gaming, report Mark Naymik and Brent Larkin at Cleveland.com.
Mom-and-pop style marijuana businesses, as well as home growing, would be frozen out from the get-go.
"I'm against creating a constitutional monopoly," said John Pardee, president of Ohio Rights Group, which is planning to pursue a medical marijuana amendment. The Ohio Rights Group failed in July to collect enough signatures to get on the November 2014 ballot, with just over 100,000 signatures collected of the more than 385,000 needed.
While several other marijuana issues have been proposed in Ohio over the past several years, none of those has obtained the required number of signatures to qualify for the ballot, either.
Facebook page: Responsible Ohio
Facebook page: Responsible Ohioans Against Responsible Ohio