Israel: Galilee Farmers Want To Grow Cannabis; Government Says No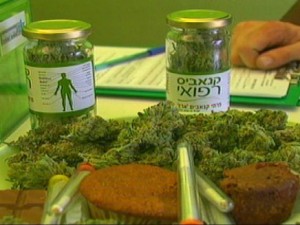 By Steve Elliott
Hemp News
Israeli farmers in Galilee want to grow medical marijuana, but Israel's government, so far, hasn't budged in forbidding such a practice.
At present, only eight farmers in Israel have permission to grow cannabis, reports Idan Cohen at Jerusalem Online. The government opposes increasing the number of cannabis licenses, but disappointed farmers want to increase their profits.
Galilee farmers are especially interested in exporting marijuana overseas. "The State of Israel is preventing the export of Israeli cannabis, which could bring millions of dollars to the state and the farmers; I am not sure why they delay it," said Dubi Amitay, president of the Israeli Farmers Association.
Negev farmers, in January, also asked permission to grow medical marijuana. Several farmers from the Eshkol Regional Council, near Gaza, asked the government to let them grow cannabis for medicinal purposes, and to give them priority due to their losses during Operation Protective Edge, when Israeli forces attacked the Gaza Strip.
Despite their request, and raising public awareness to their cause, the farmers were not successful. The government not only refuses to expand the licensing program; it also refuses to reveal the exact location of its existing licensed cannabis farms.
Photo of Israeli medical cannabis: Channel 2 News