Tennessee: GOP Medical Marijuana Bill: Eat It Or Rub It On, But Don't Smoke It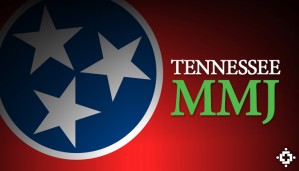 By Steve Elliott
Hemp News
Tennessee's weirdly Puritan attitude towards cannabis is being highlighted this week by a medical marijuana bill being drawn up by Republican state lawmakers.
Those drafting the legislation said the measure would allow the cannabis to be eaten or applied externally through topical oil, but not smoked, reports Chris Bundgaard at WKRN.
"It would likely be the most conservative medical marijuana bill in the country, and if passed, the nation's most carefully controlled law," bragged Capitol Hill lobbyist David McMahan, who failed to explain what's so damned attractive about "the most conservative medical marijuana bill" rather than "the medical marijuana bill most helpful to patients." McMahan's lobbying firm has been hired to help guide the bill through the GOP-dominated Tennessee Legislature.
McMahan told News 2 he has been hired by a group called Tenncangrow, which is listed as a Murfreesboro LLC and headed by estate planning lawyer David B. Laroche.
The two GOP bill sponsors, Rep. Ryan Williams of Putnam County and Sen. Steve Dickerson, MD of Nashville, said the bill would be "limited" in scope.
McMahan called it a "carefully controlled measure with a limited delivery method." It really is starting to sound as if these folks believe that the fewer patients helped, the better a medical marijuana bill is.
McMahan said the bill would aim to help people with glaucoma and MS, but "not those with chronic pain or PTSD." He added that the bill would be written "so conditions can't be faked or gamed."
Medical marijuana bills in the Tennessee Legislature have always been sponsored by Democrats until this year. They've never gotten beyond the committee level.
Graphic: Medical Jane