Colorado: Marijuana Often Laced With Pesticides, Heavy Metals and Fungus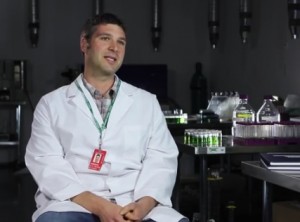 By Steve Elliott
Hemp News
Lab tests from Colorado indicate that while the legal cannabis on store shelves is more potent than the marijuana of 30 years ago, it is often contaminated with fungi, pesticides and heavy metals.
"There's a stereotype, a hippy kind of mentality, that leads people to assume that growers are using natural cultivation methods and growing organically," said Andy LaFrate, founder of Charas Scientific, one of eight labs in Colorado certified to test marijuana. "That's not necessarily the case at all."
LaFrate presented his findings this week at a meeting of the American Chemical Society (ACS) in Denver.
LaFrate said his group has tested more than 600 strains of marijuana from dozens of producers. Potency tests looked at tetrahydrocannabinol (THC), the principal psychoactive component responsible for the high. They found that modern cannabis contains THC levels of 18 to 30 percent, double to triple averages from the 1980s.
Breeding for more THC has led to less cannabidiol (CBD), a compound which is also medically beneficial in treating anxiety, depression, schizophrenia, Huntington's, Alzheimer's, epilepsy, seizures and other conditions. Much of the commercial marijuana tested had very little CBD.
"A lot of the time it's below the detection level of our equipment, or it's there at a very low concentration that we just categorize as a trace amount," LaFrate said.
"I've heard a lot of complains from medical patients because somebody claims that a product has a high level of CBD, and it turns out that it actually doesn't."
"It's pretty startling how dirty a lot of this stuff is," LaFrate said. His team found fungi and bacteria in many of the products they tested. "Like ourselves, this plant is living with bacteria that are essential to its survival. In terms of microbial contamination, it's kind of hard to say what's harmful and what's not."
Chemical contaminants are a whole different story. Concentrates such as shatter, a hard, amber-colored form of butane hash oil (BHO), can contain up to 90 percent THC -- but they can also harbor concentrated contaminants. Manufacturers employ butane to strip the plant of its psychoactive trichomes, and then the BHO has to be purged of residual butane contaminants -- a process which sometimes isn't done correctly.
Photo of Andy LaFrate: American Chemical Society