U.S.: Domain Broker Offers Dot Coms For Marijuana Industry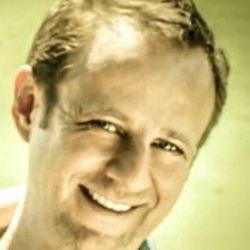 Eighteen-year veteran domain broker Neal Sutz of Phoenix, Arizona on Tuesday released his list of available dot com domain names for the cannabis industry.
"There are very few industries which can take advantage of the enormous benefits of using a 'generic' dot com domain name to strengthen their brands and increase their profits than can the MJ industry," Sutz said.
As dispensaries, both medical and recreational, are buying up 'generic' dot com domain names for both their online and offline marketing efforts, Sutz's domains are of particular interest to those in the marijuana industry.
Included in his offering are the following domain names:
TheMedicalMarijuanaCard.com
MedicalMarijuanaIDCards.com
LegalRecreationalPot.com
MedicinalEdible.com
WholesaleMedicalCannabis.com
RecreationalPotDispensary.com
CAMedicalMarijuanaCard.com (and the plural of this domain)
ORMarijuanaDispensary.com
NVMarijuanaCard.com
NVMarijuanaDispensary.com
While some of Sutz's marijuana domains are of a premium quality, demanding considerable investment from their new owners, many of the domains offered are priced starting from only $500 each.
"I say to all those who are in the MJ industry…there are no better domains on the market for sale in the MJ industry than the domains I am offering today and based upon those I have sold already," Sutz said. "I anticipate the remainder of my MJ domain collection will be sold out by the end of this week.
"The way I have monopolized the MJ industry with .COM domain names is 100 percent unique and very powerful," Sutz claimed. "The new owners of my domains, whether a dispensary or a certification center, will have a big step up on their competitors."
To view all the domains for sale, visit www.MedPotCard.com and follow the directions to view "Domains" at the bottom of the homepage where buyers can click on the Red Hyperlink to view all MJ domains on their own page within the website. Neal Sutz can also be contacted via phone (1.480.302.1268) with any questions or offers.
All of Sutz's marijuana domains are listed at www.MedPotCard.com .