Oregon: Marijuana Events Fight For Foothold In Portland After Legalization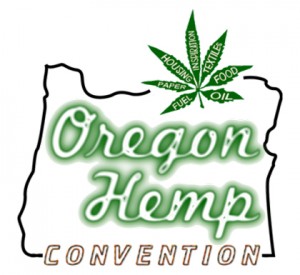 By Steve Elliott
Hemp News
As Oregon implements recreational marijuana legalization, you might expect bigger festivals and conventions like this weekend's Oregon Hemp Convention would become the norm. But as of now the convention is the only big cannabis event scheduled in Portland this year.
The state's voters last November chose to legalize recreational marijuana use, but despite its mainstream status, Portland doesn't have any official Boulder-style 4/20 smoke-ins on the calendar, nor any other mass cannabis gatherings, reports Jamie Hale at The Oregonian.
Hempstalk had been Portland's primary marijuana rally for the past decade, before the Portland Parks Bureau denied its permit for 2015, claiming unchecked illegal public consumption of cannabis at previous events, despite organizers' serious efforts to control it.
New York-based High Times magazine announced its touring Cannabis Cup would come to Portland in July, but no further details have been released, leading to concern that it, too, will fall through.
That leaves the Oregon Hemp Convention, where no smoking is allowed and the focus is on the industry, as the sole major cannabis event in town. And director Jerry Norton is just fine with that.
"We're back by popular demand," Norton said of the free public event which ran Saturday and Sunday at the Expo Center. "I thought it as a good opportunity to educate the general public."
"People are coming in like sharks, trying to get their piece of the Times. "They'll try to float into town."
Hempstalk and the Struggle For Free Speech in Portland
Nobody in Portland understands how hard it is to organize large marijuana events like Hempstalk's Paul Stanford. The cannabis activist founded the festival in the early 200s, and has faced pressure from police and city officials every step along the way.
The permitting refusal from the Portland Parks Bureau sounds final, but Stanford sees it as just another roadblock.
Hempstalk's lawyer in November filed a lawsuit against the city, alleging denial of free speech. Stanford is so confident of victory, he isn't even looking for another venue; he fully expects Hempstalk to return to Portland's Waterfront Park.
"We're still fighting the city," Stanford said. "This is a free speech issue and they can't tell us we can't do this ... We're not going to take 'no' for an answer."
While city officials claim organizers had little control over marijuana consumption at Hempstalk, "It's a big disingenuous," The Oregonian points out, since "Anyone who has been to the waterfront (during a big event or not) can tell you that the open consumption of marijuana is not isolated to the marijuana-themed event."