U.S.: DuBe Hemp Energy Shot Now Available In Colorado, New Hampshire and Vermont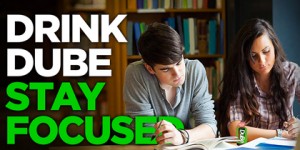 Algae International Group, Inc., through its operating subsidiary American Seed & Oil Company, on Friday announced an expansion of the previously announced distribution agreement of the DuBe Hemp Energy Shot in Texas and Kentucky. American Seed & Oil will now be selling the DuBe Hemp Energy Shot in Colorado, New Hampshire and Vermont.
"The response to the DuBe Hemp Energy Shot from our distribution network has been extremely positive," said Steven Rash, CEO of Algae International Group and American Seed & Oil. "We went back and asked to expand our distribution network into the additional states because we had unsolicited demand from those states.
"In addition to expanding our retail distribution network, we will soon be adding ecommerce to our website and selling the DuBe Hemp Energy Shot online with other organically certified hemp infused consumer products," Rash said.
The DuBe Hemp Energy Shot is a berry-flavored, all natural, zero calorie, sugar free, gluten free, GMO free energy shot infused with Hemp Pro 70 Protein Powder, "providing smooth energy for hours," according to the company. A DuBe CBD Energy Shot is coming soon, according to the company.
DuBe Hemp Energy Shot Products are herbicide and pesticide free, peanut-free, vegetarian approved, kosher certified, THC-free (NO THC, 100 percent Legal), and tryspin inhibitor free, the company said.
American Seed & Oil Company is developing a comprehensive line of cannabis infused products targeting the health and fitness conscious consumer. The product line is expected to include products developed inhouse as well as products from partners like DuBe.
In partnership with an established health and fitness recognized brand name partner, American Seed & Oil announced it plans to open a pilot retail store in Dallas to market cannabis infused beverages and food later this year.
The initial products will be infused with Hemp to include CBD which is legal in all 50 states. Cannabis including THC is planned for when and where laws permit, according to the company.
Products containing hemp are considered to be high in nutritional value, and to contain a variety of essential amino acids. The human body cannot naturally produce all necessary amino acids and those that cannot be produced must be obtained through diet.
Hemp seeds and oils can be an excellent source of such essential fatty acids (EFAs) with concentrations considered higher than flaxseed and other nut or seed oils. Hemp seeds and oils also have high levels of vitamin E and trace minerals in addition to containing high amounts of protein that strengthen the immune system.
Benefits of a Hemp infused diet can include:
• Lower blood cholesterol levels
• Lower blood pressure
• Improved cardiovascular circulation and function
• Improved organ function
• Improved immunity levels
• Increased energy levels and metabolic rate
• Reduced symptoms of PMS and menstrual cramps
• Reduced inflammation and the symptoms of arthritis
• Improved recovery of muscles after exercise
• Reduction and treatment of dry skin and hair conditions
The company announced that information on the its developing cannabis infused product line will be published on its website in the near future: www.americanseedandoil.com .
To learn more about the DuBe Hemp Energy Shot, visit: www.dube-elevates.com.