U.S.: National Cannabis Industry Association Drops Tommy Chong As Spokesman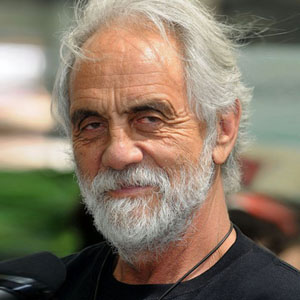 By Steve Elliott
Hemp News
Iconic stoner Tommy Chong has been dropped as a spokesman by pro-marijuana lobbying group the National Cannabis Industry Association.
According to NCIA Executive Director Aaron Smith, the pot lobby is tired of the Cheech & Chong stoner jokes and wants to be taken seriously in Congress, reports Burgess Everett at Politico. The cannabis industry reportedly wants to move past the stoner stereotypes represented by Chong as it tries to remake itself as a "serious suits segment" of the economy.
Smith, in a Monday email sent to Chong's representatives and allies, said that after feedback from "allied members of Congress," the group decided Chong wasn't its best representative in D.C., particularly when it comes to influencing right-wing lawmakers.
"Having Tommy out in D.C. for the NCIA Lobby Days will detract from the overall message we aim for with the event, which is that cannabis business people are regular professionals and relatable to the generally conservative members of Congress we are looking to appeal to," Smith wrote. "We are here to break 'stoner' stereotypes rather than reinforce them."
The NCIA seemed especially worried about a recent YouTube video starring Chong that shows him toking weed in a car, nodding off at the wheel and using a "Tommy Chong's smokeswipe" to get rid of the pot smell on his clothing before meeting with a parole officer.
"This was released less than a week ago and only intensifies my previous concern," Smith wrote in the email. "This sort of message is exactly the opposite of what we are trying to do with our efforts to legitimize the industry by showing it in a positive and responsible light."
Some NCIA members were unhappy with the group's treatment of Chong. Pete O'Neil, who runs the C&C Cannabis Company in Seattle, said he'd dropped his membership with NCIA because of the group's "disrespect" of Chong; O'Neil said he's looking for a new lobbyist to represent him.
"Maybe there's a reason marijuana is still illegal," O'Neil said. "Maybe we don't have the right guys in D.C. In a couple of years as we mature as an industry we'll get better representation in D.C., more professional."
"We pulled our membership and I'm not going," O'Neil said of NCIA's planned Lobby Days in April. "We're looking for a good lobbyist."
Chong's spokesman on Tuesday tried to downplay the controversy. "We do not want to escalate this event in any manner," the spokesman said.
"NCIA made a decision based on their understanding of the landscape along with their goals and objectives for the event," the spokesman said. "We all want the same thing here and we do not want to cause, or be part of, any ripples in our allied goal."
The NCIA still hopes to work with Chong in the future, said NCIA deputy director Taylor West. But members worried that Chong's prominent stature would be a distraction from their main goal of meeting with Congressional staffers and lawmakers with the message that "people in this industry just want to be treated fairly."
"When we talked about the possibility of having Tommy there, it just seems like a celebrity distracts from that," West said. "As soon as you have a celebrity in the orbit … stories about the event are going to be focused on the celebrity."
The NCIA is backing a bill that would loosen banking laws that make it hard for legal dispensaries to get financial services and would also allow states that have legalized medical marijuana to operate their systems without running afoul of federal enforcement. According to current federal policy, there are no legitimate medical uses for cannabis.
NCIA spent $80,000 on congressional lobbying in 2014, up significantly from the $50,000 total it spent from 2011 to 2013. The group's members are set to descend on Capitol Hill for a lobbying blitz beginning April 27.