Canada: Marijuana, Rock and Roll To Meet At B.C.'s CannaFest 2015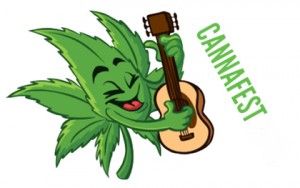 By Steve Elliott
Hemp News
Two natural allies -- rock and roll and cannabis -- will be together in August at a musical festival in Grand Forks, British Columbia.
CannaFest 2015 will bring together musicians and people to educate about the healing power of marijuana, according to organizer Chuck Varabioff of the B.C. Pain Society in Vancouver, reports Daybreak South at CBC News.
"I deal with sick people every single day," Varabioff said. "I wanted to give back something to them, where they're able to come forget about their pain, their problems, anything they have negative going on in their life, and come out and experience something positive."
"It's all about the movement; it's all about the people coming together and promoting a product they believe in," Varabioff said.
This is the second year that Varabioff has organized CannaFest. The first one took place in Vancouver last year.
Grand Forks Mayor Frank Conrad said he won't "delve into the marijuana issue because that is a federal issue," but said he believes the event will help stimulate the local economy.
The B.C. Pain Society is a medical marijuana dispensary that houses Canada's first cannabis vending machines.
CannaFest 2015 will take place on Aug. 7 and 8 at James Donaldson Park in Grand Forks, B.C. One-day passes are $50, and two-day passes are $75.