Jamaica: Ganja Law Now In Effect; Up To 2 Ounces Marijuana Decriminalized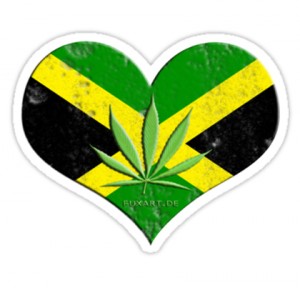 By Steve Elliott
Hemp News
Jamaica's governor general has given his assent to the so-called "Ganja Law," the bill amending the Dangerous Drugs Act, making possession of two ounces or less of marijuana a ticketable offense rather than an arrestable one.
Justice Minister Mark Golding made the disclosure yesterday, just over a month after the Jamaican House of Representatives joined the Senate in passing the legislation now being called the Ganja Law, reports the Jamaica Observer.
"My understanding is that the GG has now assented to the Bill and the signed Bill is now on its way back to Parliament," Golding told ganja advocates who were anxious that the amendments become law as soon as possible.
The House passed the bill on February 24, and it was expected to be signed into law about a week later. Golding didn't say what caused the apparent delay in the Bill returning to Parliament from King's House.
During the 30-day wait, there was speculation among some marijuana advocates that Governor General Sir Patrick Allen, a member of the Seventh-Day Adventist Church, might have been having difficulties giving his assent to the amendments.
The Act is highlighted by a provision making possession of two ounces or less of ganja a ticketable offense. Other provisions could pave the way for establishment of a legal ganja industry that advocates believe could reduce poverty in Jamaica.