Australia: 'Hydro Cannabis' Targeted In Grow Raids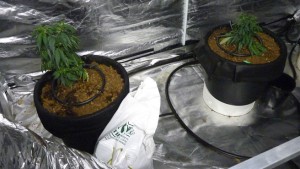 By Steve Elliott
Hemp News
More than 30 people have been charged after police investigating the cultivation of hydroponic cannabis raided 60 properties in South Australia.
The investigation began in May 2014, centering on four hydroponic businesses, reports AAP. It culminated in five days of raids beginning on March 24.
According to police, 37 grow houses were searched, resulting in 31 arrests and the seizure of 711 cannabis plants, 26 kilograms of dried cannabis, two grams of amphetamine and two grams of cocaine.
Also seized were 33 firearms, $91,805 in cash, 12 vehicles and a "large quantity" of hydroponic growing equipment.
The investigation continues, according to assistant police commissioner Paul Dickson on Wednesday.
"This operation will certainly shake up the hydroponics industry and disrupt any criminal activity being undertaken by these individuals," Dickson said.