Arizona: MPP Director Threatens Dispensaries Over Legalization Battle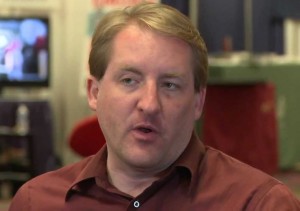 By Steve Elliott
Hemp News
Marijuana Policy Project Executive Director Rob Kampia reportedly threatened to spend thousands of dollars to disrupt two Arizona dispensaries, threatening that a key staffer at the shops who also formerly headed up MPP's recreational legalization push in the state will "pay a price" if she leads a competing ballot measure.
The rift leaves the future of recreational marijuana in Arizona in doubt, reports John Schroyer at Marijuana Business Daily, pitting a prominent pro-cannabis organization against a dispensary executive and many of her peers in the medical marijuana industry.
The dispute grew from disagreements between MPP and several dozen Arizona dispensaries over the language of a proposed 2016 ballot measure to legalize recreational marijuana. Negotiations between the two factions reportedly fell apart last week. Gina Berman, who at the time was chairwoman of MPP's Arizona legalization campaign, is the medical director at The Giving Tree Wellness Center dispensaries.
Photo of Rob Kampia: Reason TV