Utah: Video Of Mormon Mom Who Used Cannabis During Pregnancy Goes Viral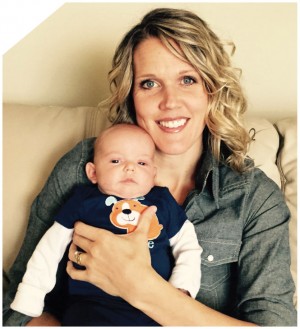 Drug Policy Project of Utah has started an eight-week web series to raise awareness about how local residents are using cannabis to help with serious health issues all while having to contend with the fact that they are breaking state and federal laws.
Christine Stenquist, president of Drug Policy Project of Utah, said that the web series will feature the experiences of Utahans who have used medical cannabis.
Stenquist suffered through two decades of her life with chronic debilitating pain, nausea and vertigo caused by a brain tumor and fibromyalgia. She tried nearly 30 different medications and was bedridden for 15 years.
Stenquist began using cannabis therapies and is now pharmaceutical-free and active in her life again. "Utahans deserve safe access to the relief provided by cannabis medicines," she said. "I don't want anyone else to have to give up 20 years of their life because of bad policy."
The first video in the series at IllegallyHealed.com featuring a Utah Mormon and mother of five, attracted lots of attention on the Internet. In the video, Tenille Farr tells how she was diagnosed with Hodgkin's lymphoma last summer when she was pregnant with her fifth son, Gabe.
Farr's experience was included as testimony during this year's state legislative session in support of SB259. The bill, introduced by Saratoga Springs Republican Sen. Mark Madsen, would have legalized medical cannabis. The proposal was defeated in the in Senate by one vote.
New poll results indicate that a strong majority of Utahans support medical cannabis, with widespread support across every demographic. A Y2 Analytics Poll (see topline results here) shows that 72 percent of likely voters in Utah believe certain doctors should be able to recommend medical cannabis to their patients with serious conditions.
"These results confirm what we've seen in other states: that when people learn about the stories of legitimate suffering and need for medical cannabis, they grow concerned with laws that impede access to the beneficial use of this medical product," said Stenquist.
"Cannabis is the most studied plant in the world and one thing we do know about it is that our bodies have endocannabinoid systems equipped to utilize cannabis as a medicine," said Angela Bacca, director of media and public relations at Drug Policy Project of Utah and interim director of media at IllegallyHealed.com. "Some patients, like myself, are likely endocannabinoid deficient and actually need cannabis in order to stay healthy."
About #illegallyhealed
Illegally Healed calls itself "the largest repository for personal stories of people who have used medical cannabis." The site includes information and resources to help people seeking alternatives to help cope and potentially lead to a solution for a variety common health problems. To find find out more, visit http://illegallyhealed.com .
About Drug Policy Project of Utah
Drug Policy Project of Utah is a 501(c)(3) non-profit working to reform state drug policies, promoting sensible changes to the law that facilitate legal access to medical products that can improve and even save lives. To find out more, visit http://dpputah.org .
Photo of Tenille Farr: Salt Lake City Weekly