Missouri: Suspect Tells Cops, 'I'm Not Gonna Lie. I Sell Marijuana'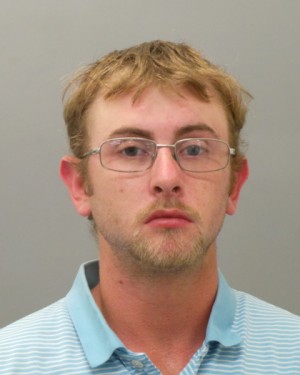 By Steve Elliott
Hemp News
A 27-year-old Missouri man was charged with selling marijuana after confessing during a traffic stop for having the wrong license plate, the St. Louis County Prosecuting Attorney's Office said on Friday.
According to court documents, the original incident took place on July 24, 2014, reports Brandie Piper at KSDK. When an officer smelled marijuana, suspect James Redmond allegedly said, "I just smoked some when I left Hotshots. It's in the center console."
The officer searched as instructed and discovered a glass pipe, an e-cigarette, capsules with a dark liquid smelling like marijuana, and $1,534 in cash.
When the officer asked where the money came from, Redmond -- who evidently has a few things to learn when it comes to slinging trees -- replied, "I'm not gonna lie. I sell marijuana," reports Kevin S. Held at KTVI.
Redmond went on to tell the officer he had a book bag full of weed in the back seat.
The officer looked through the book bag and found two large bags and one small bag filled with cannabis, a digital scale, a bag of empty baggies, and a blue container containing marijuana with a label on the lid reading, "Marijuana Grown in Colorado."
Redmond was charged with possession of a controlled substance with intent to distribute, a felony.
Photo of James Redmond: St. Louis County Police Department