Washington: Spokane Medical Marijuana Dispensary Owner Wins Fight Over Taxes, For Now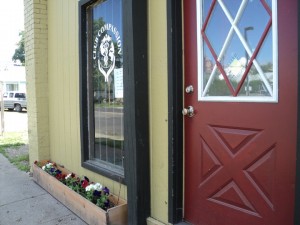 By Steve Elliott
Hemp News
A Spokane woman who owned a medical marijuana dispensary has, for now, come out on top in a long fight with the Department of Revenue over taxes.
Rhonda Duncan, who owned Club Compassion, was raided by the Drug Enforcement Administration four years ago. They warned her to shut down, but she refused, reports Shawn Chitnis at KREM.
Duncan then became embroiled in a struggle with the Department of Revenue over whether she owed the agency sales tax from her dispensary.
"It's been rough; my bank accounts have been seized, I can't have a bank account until this has been resolved," Duncan said.
The agency said that medical marijuana needed to be taxed; Duncan believes it shouldn't be taxed because it is medicine. She said she had lost $60,000 in the fight, and has struggled to make ends meet.
"It was just a witch hunt and it put me through so much stress," she said.
But a Superior Court ruling said medical marijuana sales are exempt from retail sales tax, reversing what the Department of Revenue had told her for years.
Duncan hopes to get back into the medical marijuana business, and she's hoping other dispensaries can make the same argument when also faced with tax challenges from the Department of Revenue.
The Department of Revenue is expected to appeal the decision.