Tennessee: Medical Marijuana Bill Moving Through State House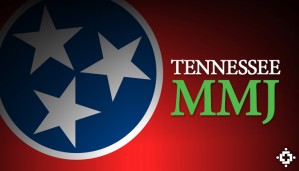 By Steve Elliott
Hemp News
A Republican-sponsored bill that would legalize the medicinal use of marijuana for some debilitating conditions is making its way through the state House.
The Jackson Sun editorial board was visited last week by supporters of the proposed bill, reports Tyler Whestone.
Only serious medical conditions are covered as the bill is currently written. Patients with terminal cancer, Parkinson's disease, intractable seizures, multiple sclerosis and Hungtington's disease would be able to use medical marijuana if the bill becomes law.
"I dont' know if you have children," said Peden Lea of Memphis, who lost her daughter, Chloe, to a genetic disorder that affected the development of her brain. "It doesn't matter, you know. It should always be the same. There should not be something that stands in the way of any parent having access to anything that could potentially save the life of a child."
Under the bill, the cannabis wouldn't come in smokable form, nor would patients get high from it, according to Erik Williams, a representative of TennCanGrow LLC, a Murfreesboro-based proprietary limited liability company.
Instead, the marijuana would be concentrated into an oil, and used via vaporizer or transdermal patches.
"We believe, along with our Republican sponsors, that these are things that cannot be faked," Williams said. "We don't want some skateboarder banging his elbow and getting medical marijuana. That's not what I, nor our company, are in this for."
Patient would have to be diagnosed with one of the listed conditions, get a doctor recommendation, fill out an application with the local health department and get a card that will allow them to obtain the cannabis. Caregivers will have to register as well if the individual is unable to physically obtain the cannabis.
Williams, in a tired old refrain, said the regulations would make Tennessee "one of the most restrictive states in the nation" to allow medical marijuana. When, oh when, will advocates tout a law as being the most helpful to patients, rather than the least helpful? Only time will tell.
The bill is sponsored in the Tennessee Senate by Sen. Steven Dickerson (R-Davidson County), an anesthesiologist who helped to write the legislation. But not all of Dickerson's fellow Republicans are on board. Rep. Barry Doss (R-Giles County/Lawrence County) voted against the bill in the House Health Committee.
Bobbie Patray, president of the Tennessee Eagle Forum, a conservative group that's part of the national Eagle Forum organization, also is predictably opposed to the bill.
"While I understand the hearts of those who would want to provide relief for those in pain, I also have grave concerns that what is passed will never 'be enough,'" Patray wrote in an email to The Jackson Sun. "Marijuana advocates have already expressed their displeasure with the bill now under discussion.
"Generally, marijuana proponents are very clear that they see cannabis oil and medical marijuana bills as a stepping stone toward decriminalization and legalization," she sniffed.
Previous, Democratic-led attempts to pass a medical marijuana law in Tennessee fell short, unable to navigate the rocky shoals of a GOP-dominated Legislature.
"It's not a Democrat or Republican issue," TennCanGrow's Williams said. "Cancer doesn't check your voter registration. Everyone deals with this."