D.C.: Cannabis Career Training Coming To Nation's Capital June 27-28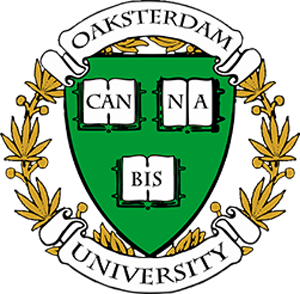 Oaksterdam University to Prepare D.C. Residents to Work in the Legal Cannabis Industry
Oaksterdam University – which calls itself the nation's only recognized cannabis college – On June 27 and 28 will bring to Washington, DC, the city's first certified career training program for candidates seeking to enter the legal cannabis industry.
The two-day event, to be held at the Capital Hilton located at 1001 16th Street, NW, is sponsored by local cannabis entrepreneur Ben David Sheppard and his portfolio of cannabis companies, MD Canna-Care & Cultivation, House of Jane and Jane's Brew Gourmet Coffees teas and other fine edibles.
The training will provide participants with the critical information they need to pursue a cannabis career, from opening a dispensary or delivery business, to structuring a legal cannabis entity, understanding their legal rights under the District's and other states' laws, bud tending, vending and more. The Washington, DC, certification program is a good testing ground for Oaksterdam as it eyes Washington, DC, as a potential headquarters for its planned East Coast campus.
When the District of Columbia approved Initiative 71 last November, it made possession of marijuana legal in the city. Officials estimate that the local marijuana economy could become $130 million annually. And, CannaInsider has estimated that states with legal cannabis laws will create more than 200,000 new industry jobs in 2015 alone.
"The District of Columbia has positioned itself as a leader in the legal marijuana movement, and we are proud to bring our deep bench of industry knowledge and experience to help DC's and other East Coast cannabis industry pioneers grow their careers and emerging businesses," said Dale Sky Jones, Executive Chancellor of Oaksterdam University. "Congress may throw roadblocks in DC's way, but legal cannabis, marijuana jobs and opportunities are here to stay."
"As a business owner who calls Washington home and an owner of House of Jane, a cannabis-infused beverage company geared towards patients, I know how important it is to create an industry that is responsible in its approach and in its commitment to patients and consumers," said Sheppard. "We're dedicated to training a workforce that is committed to product quality, health and safety – and that's why we've built a relationship with Oaksterdam University. We want to give Washington, DC, and every state the confidence to support medical marijuana and cannabis legalization."
To register for the two-day training, visit www.Oaksterdam.com/dcseminar. Space is limited and early bird registration rates end May 31.
About Oaksterdam University
Oaksterdam University, based in Oakland, California, is an internationally recognized cannabis college. Its mission is to provide quality training for the cannabis industry. More than 20,000 students have already passed through the O.U. curriculum since the school was opened in November 2007. For more information, visit www.oaksterdamuniversity.com.
About House of Jane
House of Jane, based in San Jose, California, is a not-for-profit collective providing cannabis-infused beverages for patients. For more information, visit www.houseofjane.com.