U.S.: Cannabis Retail Designer Receives Award For Innovation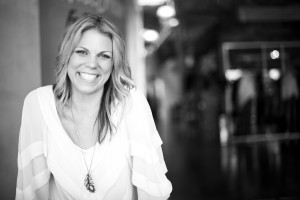 Megan Stone, Owner of The High Road Design Studio, is Redesigning the Marijuana Retail Industry
Megan Stone, a Scottsdale, Arizona-based cannabis retail designer and owner of The High Road Design Studio, is helping to revolutionize marijuana retail on a national level. Stone was honored last month with the fourth annual Designer Dozen Award by Visual Merchandising and Store Design Magazine (VMSD).
Stone was selected for her progressive and innovative work in the cannabis industry. The award is hosted by VMSD magazine and parent company ST Media Group. It showcases 12 of the best and brightest emerging retail designers under 35.
"This list of up-and-coming talent represents the ones introducing new strategies and concepts and impacting the shopping experience in the 21st century," said VMSD Editor-in-Chief Patricia Sheehan.
An authority in the cannabis field for her breadth of experience and dispensary designs, Stone, a 2006 graduate of the University of Minnesota Carlson School of Management, jumped into the market in 2013 when she graduated the Interior Designers Institute and founded The High Road Design Studio.
As a former budtender and dispensary manager, Stone brings a wealth of knowledge and expertise to her company, educating cannabis business owners on the importance of design in professionalism, branding, customer loyalty, and profitability.
Featured both internationally and nationally, Stone's designs have appeared in VMSD Magazine, Cosmopolitan Online, Marijuana Business Daily, Puget Sound Business Journal, and The Cannabusiness Reporter.
Stone was also a presenter at the 2014 International Retail Design Conference (IRDC) bringing the topic of cannabis to the international design community for the first time.
"Bringing the cannabis world out of the shadows is a true honor," Stone said. "Helping [marijuana] businesses sharpen their retail design, enhance their image and atmosphere, and position them for continued growth and efficiency is our mission."
The cannabis industry is developing rapidly and evolving constantly. Stone stays actively involved by serving as the marketing and advertising coordinator for Phoenix-based TruMed Dispensary, and is a member of the Phoenix chapter of Women Grow, a national network of cannabis entrepreneurs. In February 2015, she attended a two-day lobbying tour and press conference in Washington, D.C.
Stone's upcoming speaking engagements include Women Grow-Phoenix networking event and the National Marijuana Business Conference in Chicago.
The new face of cannabis is about business and economic potential, and Stone is at the forefront of this movement. Her prominence and expertise as a designer and cannabis supporter illuminates a growing industry with a revolutionary new look.
To learn more about The High Road Design Studio and view project and concepts, go to http://thrdesignstudio.com .