U.S.: Medical Cannabis Cooperative Announced For Independent Marijuana Cultivators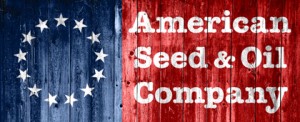 The American Seed & Oil Company Medical Cannabis Cooperative, an organization of independent hemp and marijuana cultivation organizations, was announced on Tuesday. The intent of the cooperative is that by working together, cultivators can more rapidly and soundly expand their respective operations.
American Seed & Oil Company is dedicating its previously announced $1.2 million in secured funding to The Medical Cannabis Cooperative.
"American Seed & Oil Company is committed to establishing a leadership position within the developing U.S. legal cannabis industry," said Steven Rash, CEO of Algae International, Inc. and its operating subsidiary, the American Seed & Oil Company. "We believe our investment of time, talent and resources in a Cooperative Cannabis Cultivation strategy will more rapidly expand our revenues and assets than solely investing in the construction of wholly owned cannabis cultivation operations."
"We are already piloting a number of cannabis consumer products; working to develop a number of cannabis commercial products; contributing to the effort to mature and advance legalization nationwide and at the same time investing in the infrastructure to grow and process cannabis," Rash said. "We continue to evaluate and evolve our overall approach toward all these ends.
"In so doing, we are launching a Medical Cannabis Cooperative in order to partner with knowledgeable growers that see the benefit as we do in establishing a mutually beneficial set of business and product standards for the cultivation of therapeutic hemp and marijuana," Rash said. "Cooperative participants will agree to, codify and follow cultivation and business standards that help to legitimize the industry and advance the legalization process."
Rash highlighted the anticipated benefits to Cooperative participants. "As a Cooperative, the participants stand to benefit from improved buying power and access to commercial and investment banking," he said. "By agreeing to high cultivation standards, the participants can establish a collective brand recognize for 'high quality' and position their products at a premium in the marketplace.
"Furthermore, the collective voice of a Cooperative is more likely to influence the various legislative bodies toward action that accelerates legalization momentum," Rash said.
Rash described the American Seed & Oil Company role within the Cooperative: "American Seed & Oil has won the support of the private investor that committed $1.2 million in funding to build wholly owned marijuana grow rooms to now support the American Seed & Oil Medical Cannabis Cooperative and we plan to source additional investment to fund further Cooperative expansion overtime," he said.
"We look forward to hearing from hemp and marijuana growers interested in participating in the American Seed & Oil Medical Cannabis Cooperative and bringing the initial $1.2 million investment to bear in a collective expansion of the participants existing operations," Rash said.