Illinois: CEO In Medical Marijuana Dispute With State Dies Unexpectedly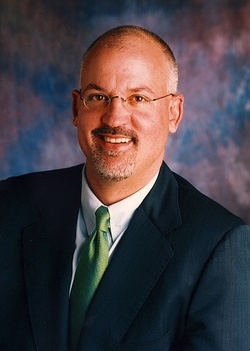 By Steve Elliott
Hemp News
The chief executive officer of a medical marijuana company fighting in court with the state of Illinois has died unexpectedly.
Andrew James, 51, on Thursday was found unresponsive at his home in Kenilworth, according to the Cook County medical examiner's office, reports Becky Schlikerman at the Chicago Sun-Times. An autopsy was inconclusive, the office said on Friday; officials are waiting for more test results.
James, an attorney, was the CEO of PM Rx, a company which had applied for a medical marijuana farming permit in the Kankakee area. When the company lost on its bid, it sued, accusing Illinois of failing to follow its own licensing guidelines when ranking applications for the coveted growing permits, which represent a potentially lucrative source of income.
The closely watched case has resulted in a temporary restraining order preventing the state and permit winner Cresco Labs from going ahead with plans to plant cannabis.
James "was firmly convinced the process was profoundly flawed," said his friend John Stephens, an attorney with Burke, Warren, MacKay & Serritella, who first hired James as an intern in 1988.
"He was kind of the perfect plaintiff to pursue it," said Stephens, who added that James understood the complex legal issues involved and was passionate about the need for medicinal cannabis.
"Andy's death shocked and saddened everyone, and the investment group now plans to meet next week to discuss how best to proceed without him as the CEO," a PM Rx spokesman announced.
Photo of Andrew James: Chicago Sun-Times