Texas: House Committee Takes Up 3 Bills On Marijuana Reform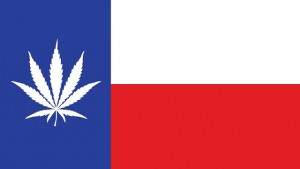 By Steve Elliott
Hemp News
Three bills taking different approaches to reforming marijuana laws in Texas got a hearing before the House Committee on Criminal Jurisprudence last week.
Supporters packed the only committee hearing scheduled on the bills in either chamber, reports Stanton Brashier at the Dallas Observer. Other hearings this session are seen as unlikely.
The first two bills, HB 325 and HB 414, would reduce possession about about nine grams of marijuana -- 0.35 ounces -- to a class C misdemeanor from its current status as a class B misdemeanor. They'd also drop possession of two ounces to a class B misdemeanor and under four ounces to a class A misdemeanor. These bills are backed by Reps. Harold Dutton Jr., and Gene Wu, respectively, both of Houston.
HB 507, from Rep. Joe Moody of El Paso, would reduce penalties for possession of less than an ounce of cannabis to a $100 fine and no jail time. "As a lawmaker, I have a responsibility to make sure we're spending our resources wisely and treating our people fairly," Moody said. "That's what HB 507 is about."
HB 2165, from Rep. David Simpson of Tyler, would effectively legalize marijuana with little regulation, "like tomatoes or jalapenos." Shaun McAlister, director of the Dallas-Fort Worth chapter of the National Organization for the Reform of Marijuana Laws, said this one could be a stepping stone to more reform.
"Should Simpson's bill pass this session, I wouldn't be surprised to see future bills that work to establish a regulatory framework as we've seen in other states," the optimistic McAlister said.
No fewer than eight other marijuana reform bills are floating around in various places in the Texas House and Senate. One of them, SB 1417, a Senate companion bill to HB 507, would change simple possession to a citable offense from a criminal one.
HB 1322 and HB 557 both would make hemp production and hemp research legal in Texas.
The bills include a number of medical marijuana measures, prominent among them HB 837 and HB 3785.
HB 837 would allow the medicinal use of cannabis to be used as an affirmative defense in court. HB 3785, meanwhile, would bring medical marijuana to Texas.
"I'm personally most excited about HB 3785, which would finally bring a meaningful medical marijuana program to those who need it most in the Lone Star State," McAlister said.
Two other bills deal with "CBD-only" legislation; CBD is a non-psychoactive component of marijuana that has shown medical properties. Activists point to scientific studies showing that CBD alone isn't as medically effective as using the entire plant.
Graphic: The Leaf Online