Maryland: Legislature Votes To Repeal Law Against Marijuana Paraphernalia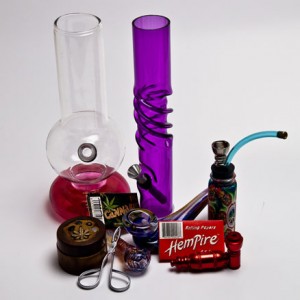 By Steve Elliott
Hemp News
The Maryland General Assembly has approved a bill which would repeal the state's law against marijuana paraphernalia.
The House of Delegates on Saturday voted 84-52, sending the bill, already approved by the Senate, to Governor Larry Hogan's desk, reports CBS DC.
Maryland decriminalized possession of less than 10 grams of marijuana last year, making it a civil offense rather than a criminal one.
Lawmakers didn't do the same thing at that time for smoking paraphernalia like pipes and bongs, so the paraphernalia bill was introduced this session of the Assembly.
The same measure also makes smoking marijuana in public a civil offense, punishable by a fine of up to $500.
Photo: DEA Museum