Oregon: What Legalization? Police Want $5 Million For Marijuana Enforcement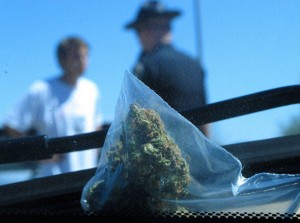 By Steve Elliott
Hemp News
Legalization? What legalization? Advocates may rightly be asking this question after the Oregon State Police requested a $3.9 million budget increase to go after marijuana.
The OSP wants the money for 2015-20176 to pay for 11 full-time troopers and detectives to go after pot, reports Aaron Mesh at Willamette Week.
Since that's in addition to the $1.3 million the state police already requested for a legal marijuana enforcement budget earlier this year, one can't help asking oneself, where are the savings in marijuana enforcement that supposedly come with "legalization"?
The state police have declined comment.
The OSP request comes after a proposal by the Oregon Liquor Control Commission -- put in charge of implementing cannabis legalization -- to create "peace officers" to patrol legal cannabis, investigate black market sales, enforce weed taxes, and stop sales to minors.
The OLCC is aware of the state police's request, and expects the two agencies to "work together" on enforcing the state's marijuana laws, claimed Liquor Control spokesman Tom Towslee.
"We can see the need to have somebody from the state police here in the OLCC to handle to the dispatch," Towslee said, referring to an officer who could field calls from state troopers checking the licenses of people found with large quantities of marijuana.
The Oregon Legislature is already considering a possible $10.5 milion, two-year budget for the OLCC's legal cannabis program. They would have to approve the state police request for $5 million more.
Rep. Peter Buckley, the Ashland Democratic who co-chairs of the House Ways and Means Committee and a longtime supporter of marijuana legalization, said he hasn't yet discussed the request with the state police.
Photo: Nigel Duara/AP