New York: Law Enforcement Against Prohibition To Lead Cannabis Parade In NYC May 2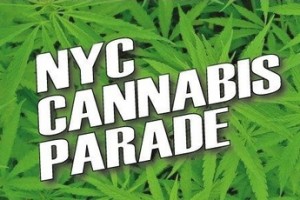 Want to participate in a revolution?
Law Enforcement Against Prohibition is leading the Cannabis Parade in NYC on this Saturday, May 2, reports Jack A. Cole of LEAP. "The first 60 people to signup to be part of the LEAP contingent for that parade will be given free LEAP T-shirts and badges," Cole announced on Facebook Tuesday.
"Send me an email at jackacole@leap.cc or text me at 617-792-3877, with your name, cell phone, email address, and T-shirt size to reserve a shirt," Cole said. "The LEAP contingent will walk behind our 'End the Drug War-Stop the Killing' Banner."
"The marchers in our contingent will be very visible and the back's of their T-shirts read, 'Cops Say Legalize Drugs, Ask Me Why,'" Cole said. "The participating LEAP speakers will also be wearing our T-shirts and a LEAP hat so they can be easily referred to reporters who want interviews."
According to Cole, there are supposed to be more than 40 organizations participating.
At 11:30 a.m. the LEAP contingent will assemble for the parade at the Martinique Café, located on the east side of Broadway just north of 32nd Street (across from Greeley Square Park). Participants will pick up your shirts there.
The parade starts at Broadway and 32nd Street and proceeds to 14th Street where there will be a rally at Union Square.
"I will be the first speaker at that rally," Cole said. "A dozen LEAP supporters will have clipboards where new members can signup by just listing their name, email, and zip code. We give everyone signing up a LEAP lapel badge.
"When we did that at the Boston Freedom Rally last September we got over 1,100 new members," Cole said. "LEAP now has well over 150,000 police, judges, prosecutors, and supporters, in 120 countries and we are looking for the million-member mark."