New York: Women Grow Sponsors Cannabis Business Event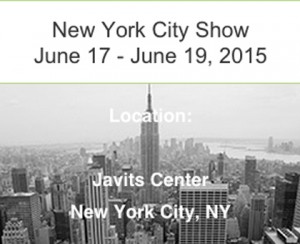 Educational Programming & Networking Opportunities for Women in the Marijuana Industry Part of Cannabis World Congress & Business Exposition
Women Grow, a national professional organization supporting women leaders and entrepreneurs in the cannabis industry, will be a major sponsor of the 2nd Annual Cannabis World Congress & Business Exposition (CWCBExpo.com). Taking place June 17-19, at the Javits Center in New York, CWCBExpo is the largest event on the East Coast for the legal and medical marijuana industries, according to its organizers.
"Women are a powerful force in the consumer market, at the polls, and in successful companies," said Jazmin Hupp, cofounder and executive director of Women Grow. "Women Grow is excited to partner with CWCBExpo to present opportunities for businesses to learn more about female consumers' preferences and the market for cannabis brands designed for this influential demographic."
Hupp will moderate a discussion panel titled "Creating Cannabis Products for Women," on Thursday, June 18.
TheWomen Grow activities at CWCBExpo in New York are part of a comprehensive educational program that covers important topics and business objectives needed to succeed in this rapidly changing and growing industry including a keynote presentation by Drug Policy Alliance (DPA) founder and executive director, Ethan Nadelmann.
"As the cannabis industry continues to grow, women have an opportunity to design new careers and products as well as influence regulatory and legal outcome," said Dan Humiston, president of the International Cannabis Association and a managing partner of Leading Edge Expositions, LLC., the producers of CWCBExpo in NY. "Having Women Grow at CWCBExpo connects our attendees with an organization that can help them flourish and succeed."
During CWCBExpo in NY, Industry experts from the medical, legal, financial and product development fields will present more than 40 sessions on June 18-19. A special in-depth "Add-On Workshops" day will be offered on Wednesday, June 17th and a Regulatory Summit will take place on June 18th.
CWCBExpo in NY will also feature an exhibit floor (June 18-19) with suppliers in the industry showcasing cutting-edge products and services to those in the business, entrepreneurs looking to enter the market, medical professionals, dispensary owners, investors, and providers of professional services.
To register for CWCBExpo in NY at advanced online rates go to www.cwcbexpo.com/new-york-show/registration.asp. For more information on sponsoring or exhibiting, contact Don Berey, Show Director, at dberey@leexpos.com or call 201.881.1614.