Texas: Bill To Reduce Penalties For Marijuana Possession Advances In House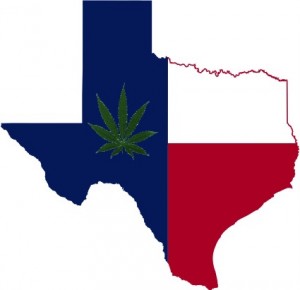 Committee on Criminal Jurisprudence approves HB 507, which would remove the threat of arrest, jail time, and a criminal record for possession of a personal amount of marijuana and replace them with a civil fine of up to $250
The Texas House Committee on Criminal Jurisprudence on Monday approved a bill that would reduce state penalties for possession of small amounts of marijuana. The measure will now advance to the House Calendars Committee.
HB 507, authored by committee vice-chair Rep. Joe Moody (D-El Paso), would remove the threat of arrest, jail time, and a criminal record for possession of up to one ounce of marijuana and replace them with a civil fine of up to $250. Under current Texas law, individuals found in possession of less than two ounces of marijuana can be arrested and given a criminal record, and they face up to six months in jail and a fine of up to $2,000.
"Texas cannot afford to continue criminalizing tens of thousands of citizens for marijuana possession each year," Rep. Moody said. "We need to start taking a more level-headed approach. It is neither fair nor prudent to arrest people, jail them, and give them criminal records for such a low-level, non-violent offense."
According to the Federal Bureau of Investigation, there were 72,150 arrests or citations issued for marijuana-related offenses in Texas in 2012, 97% of which were for simple possession. That same year, nearly 90% of all burglaries, including home invasions, and 88% of all motor vehicle thefts went unsolved.
"This is a change that Texas needs, and it's a change that Texans wants," said Ann Lee, executive director of Republicans Against Marijuana Prohibition. "We hope our elected officials will do the right thing here and listen to their constituents. Our state needs to get out of the business of arresting and criminalizing people for possessing marijuana."
According to a poll conducted by the University of Texas in February 2015, 76% of likely voters in Texas favor reform of marijuana laws.
Texans for Responsible Marijuana Policy is a broad coalition of organizations, activists, and community leaders dedicated to realizing effective, efficient, and evidence-based marijuana policies in Texas. For more information, visit http://www.TexasMarijuanaPolicy.org .