Texas: House Committee Approves Bill To Make Marijuana Legal For Adults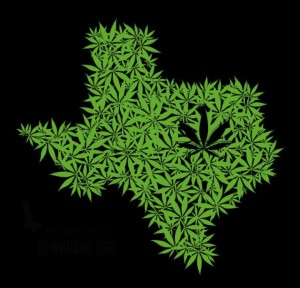 The Texas House of Representatives Criminal Jurisprudence Committee on Wednesday approved a bill 5-1 that would end marijuana prohibition in the state.
HB 2165, introduced in March by Rep. David Simpson (R-Longview), would strike references to marijuana offenses from Texas statutes, resulting in marijuana being treated similarly to other legal crops.
Nearly three out of five Texas voters (58 percent) support making marijuana legal for adults and regulating it like alcohol, according to a statewide survey conducted by Public Policy Polling in September 2013.
Four states have adopted laws that regulate and tax marijuana similarly to alcohol. Two of them, Colorado and Washington, have established regulated systems of marijuana cultivation and sales. Alaska and Oregon are in the process of implementing similar systems.
"Marijuana prohibition's days are numbered in the Lone Star State," said Heather Fazio, Texas political director for the Marijuana Policy Project (MPP). "Texas voters recognize that punishing adults for consuming a substance that is safer than alcohol is a waste of law enforcement resources and an affront to individual liberty. It appears most of the committee members agree.
"State officials are increasingly becoming fed up with the failed federal government policy of marijuana prohibition, and they're taking action," Fazio said. "Like most Americans, most Texans are ready for a more sensible, fiscally sound marijuana policy."
Graphic: KISS FM