U.S.: Cannabis Science Acquires Pet Care Company; Enters $60 Billion Pet Care Industry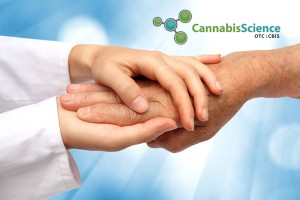 Cannabis Science, Inc., a U.S. company specializing in the development of marijuana-based medicine and related consulting, has announced the acquisition of Equi-Pharm LLC, an American manufacturer and distributor of specialty horse and pet grooming and topical applications.
"We are excited about the future of Equi-Pharm under the medical direction and leadership of Cannabis Science, we already have a great response from our customers on the limited sales from our five horse related grooming and health products for the Equestrian market," said Dana Kennamer, vice president of Equi-Pharm, LLC. "We are currently developing the first three new cannabinoid-enriched pet products right now and will be available to the pet market within a matter of weeks through our current distribution channels.
"Right now we have a limited market share across the USA utilizing distributors and retail outlets in California, Kentucky, Ohio, Louisiana, Tennessee, and we just started European expansions," Kennamer said. "We expect that the enrichment of our current products and the development of our new formulas using Cannabis Science medical expertise we envision substantial growth year by year.
"Our goal of course, is to push Equi-Pharm and Cannabis Science to the front of the pack in the pet care industry," Kennamer said.
"We are very excited to enter this $60 billion market with the Equi-Pharm team," said Raymond C. Dabney, president, CEO and cofounder of Cannabis Science, Inc. "This new addition to the Cannabis Science family broadens our reach and positions us instantly in an expanding industry.
"This industry is especially endearing to our Special Senior Advisor, Dr. Roscoe M. Moore Jr., DVM, Ph.D. D.Sc., Assistant U.S. Surgeon General (Retired); who as well, is a Doctor of Veterinary Medicine," Dabney said. "Dr. Moore was the former Chief Veterinary Medical Officer for the Commissioned Corps of the United States Public Health Service selected by Surgeon General C. Everett Koop.
"At one point, Dr. Moore was the highest ranking Doctor of Veterinary Medicine in all of the Uniformed Services, including the Military or Armed Services," Dabney said. "Dr. Moore will bring his considerable expertise as a Veterinarian to assist in formulation and development of future animal products that Cannabis Science will make available globally.
"Spending on animal and pet care products is increasing rapidly as pet and horse owners expand their knowledge and see the benefits of modern science when it comes to the vital health of their companion animals," Dabney said.
"We are very excited as we are in the process of redesigning our current website and adding some helpful public information and an e-commerce function for our consumers to not only purchase our products through retail outlets and distributors, but the ability to purchase our products directly online as well," Kennamer said. "The general veterinary 'divisions' in this animal market space are usually 'Large Animal' such as horses, cattle, sheep and the like, and 'Small Animal' or 'pets' including cats, dogs, pet snakes and the like.
"We are excited about Cannabis Science bringing new formulas to our product line and can't wait to have them available for our customers," Kennamer said.
Graphic: Cannabis Science Facebook page