Massachusetts: Medical Marijuana Rules Dramatically Overhauled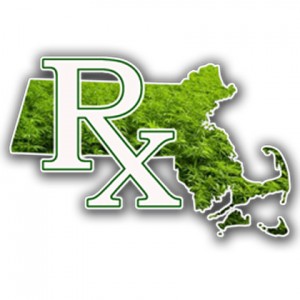 By Steve Elliott
Hemp News
Massachusetts health authorities on Friday moved to dramatically overhaul the license granting process for medical marijuana dispensaries, hoping to streamline the process and remove subjectivity and politics.
Regulators from Governor Charlie Baker's administration said the new process gets rid of the secrecy they claimed was prevalent under former Governor Deval Patrick's administration, reports Kay Lazar at The Boston Globe. Controversay about the previous system of licensure inspired more than two dozen lawsuits.
Massachusetts patients still have no safe access at dispensaries, two and a half years after voters approved medicinal cannabis. Fifteen dispensaries have already been licensed, but none has opened.
"This change creates a more streamlined, efficient, and transparent process that allows the Commonwealth to maintain the highest standards of both public safety and accessibility," said Dr. Monica Bharel, the state's public health commissioner.
Under the new guidelines, dispensaries will be licensed similarly to other health care facilities such as pharmacies. Each application will be judged using clear guidelines and will move forward when the applying company meets the overhauled standards, according to officials. The old system involved scoring, essentially pitting applicants against each other.
Applications will be accepted by the health department beginning on June 29, and regulators said they would be considered in the order received.
The department will make employees available for technical support to applicants throughout the process, according to the new guidelines. Marijuana company executives had complained about a lack of communication by state officials during the Patrick administration.
"Kudos to the Baker administration for changing things around that make a lot more sense," said Catherine Cametti, known as Rina, a Walpole resident whose dispensary application received high marks under the old process but then was abruptly derailed by regulators when a background check found problems with one member of Cametti's team.
This time around, the new rules will specify which offenses in an individual's background will prohibit a marijuana company from including that person on its executive team. The rules also allow companies to remove the questionable person without jeopardizing the entire application. Problematic background checks have wreaked havoc with applications in the past.