Oregon: Court Rules Portland Police Pulling U.S. Mail For Dog Sniff Test Is Unlawful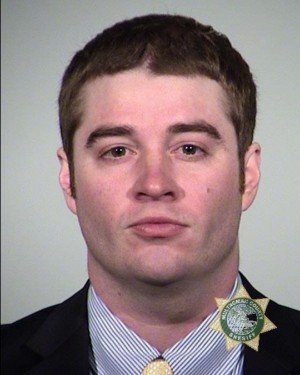 By Steve Elliott
Hemp News
Portland police and a U.S. postal inspector had no legal authority to intercept a package headed to a Portland home just because they suspected it contained contraband and a police dog later alerted to it, the Oregon Court of Appeals ruled on Wednesday.
The ruling will likely put an end to the long-standing practice of having a postal inspector and two cops pull aside and examine express mail packages at Portland International Airport's postal cargo center without obtaining search warrants, reports Aimee Green at The Oregonian.
It's the first time an Oregon appeals court has ruled on this issue, according to Stephen Houze, the Portland defense attorney representing defendant Max Barnthouse. Barnthouse, then 26, was arrested in April 2012 after cops pulled a package from mail that had been headed to his home.
The cops claimed because the package was addressed to a pseudonym, had a handwritten rather than a typed address, had an incorrect zip code, and the postage was paid with cash or debit card rather than from an established business account, that was enough for them to remove Barnthouse's package from the mail about 6 a.m. at set it aside for narcotics detection dog Nikko to sniff. The dog signaled on the package.
Police and the postal inspector pull 30 or 40 packages a day for the sniff test, according to the appeals court summary. The dog is right about nine out of 10 times, one officer testified.
Officers typically have investigated seven to 14 of the pulled packages per day by using their computer databases to search the names and address on them, trying to link them to known criminals, according to the summary. They will also bring the packages to their intended recipients, asking them for consent to check what's inside.
That's how it happened in Barnthouse's case, according to the appeals court summary. Police showed up on his doorstep; Barnthouse's housemates said they weren't expecting a package, but gave police his phone number.
Officers phoned Barnthouse and said he wasn't under arrest, that he could deny consent to search the package and his bedroom, but if he did deny consent, they would apply for a warrant. Barnthouse consented to a search. (NEVER consent to a search.)
The cops found several stacks of cash in the package, wrapped in a t-shirt, and a "large amount" of marijuana, packaging materials, and a vacuum sealer in Barnthouse's bedroom, according to the summary. Barnthouse was accused of being a marijuana dealer; he hired Houze as his defense attorney.
After Multnomah County Circuit Judge Christopher Marshall agreed with Houze in December 2012 that the police had no reasonable suspicion or probable cause, prosecutors brought the case to the Court of Appeals. The appeals court on Wednesday upheld the lower court's decision.
"We conclude that, for an in-transit USPS express mail package, the police may not detain such a package without probable cause and a warrant or without the existence of one of the carefully delineated exceptions to the warrant requirement," the appeals court wrote.
The case against Barnthouse is now essentially over, since prosecutors have no evidence to proceed. The ruling was made by a three-judge panel of the appeals court: Rex Armstrong, Lynn Nakamoto and James Egan.
Photo of Max Barnthouse at the time of his 2012 arrest: The Oregonian