U.S.: Filmmaker Seeks To Show America The Truth About Cannabis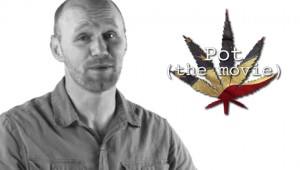 A cannabis documentary called Pot (the movie) recently had its world premiere at the Minneapolis-St. Paul International Film Festival. The film is unlike any other on the subject, covering the most common misconceptions and under communicated aspects of marijuana. While the medical side is slowly becoming better understood, the movie also brings to light the public health aspect of the recreational side, presenting cannabis as safer than alcohol.
Michael Hope is an artist, musician and the independent filmmaker behind Pot (the movie). He is on a grassroots mission to educate the public and inspire change when it comes to the perception and legislation of cannabis.
"For the last 90 years or so, there has been a huge misinformation campaign against marijuana," said Hope. "There are people struggling with disease and disabilities who could benefit from legislative changes related to cannabis use."
Hope's goal is to deliver widespread viewing of his movie, which advocates for pragmatic laws for recreational and medicinal use while introducing people to some of the exciting science about cannabis in a digestible and entertaining way. Through a crowdfunding campaign themed "Hope for Liberty and Justice," he plans to raise $150,000 to help promote the film and make it as accessible as possible with a town-hall style tour offering low or no-cost screenings.
"I firmly believe that once people are informed and understand the benefits, they will stand up and support this movement," said Hope. "People will care if we educate them."
To learn more and become part of the movement, visit http://igg.me/at/hopeforliberty .