Maine: Judge Denies Marijuana Defendant's Request To Visit Dying Dad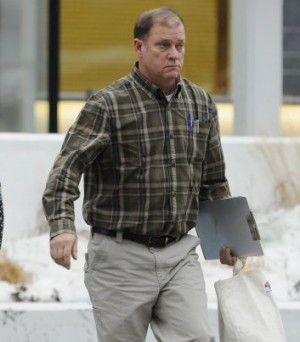 By Steve Elliott
Hemp News
A federal judge on Tuesday denied a request from a man convicted for cultivating marijuana to visit his dying father. Ironically, the denial came 10 days after the father had died.
U.S. District Judge John Woodcock ruled that Malcolm French, 53, was a flight risk because of his estimated worth of $14 million and the long prison sentence (between 20 and 24 years) that he's facing, reports Judy Harrison at the Bangor Daily News.
"The court appreciates Mr. French's desire to physically see and speak with his father and it regrets having to reject Mr. French's request," Judge Woodcock ruled.
French, of Enfield, Maine; Rodney Russell, 51, of South Thomaston; and Kendall Chase, 58, of Bradford were found guilty of a number of charges in the Township 37 marijuana plantation case on January 24, 20-14, after a 10-day jury trial.
All have remained behind bars while awaiting sentencing. Dates for their sentencings have not yet been set. Judge Woodcock said in his most recent ruling that French, who is being held at the Piscataquis County Jail, would most likely be sentenced in late June.
Last month, Judge Woodcock had denied the defendants' joint motion for a new trial, reports Johanna S. Billings at the Bangor Daily News.
French's attorney, August-based Walter McKee, filed a May 1 motion that French be allowed to visit his 81-year-old father, Forest French, "Before he passed away." Federal prosecutors and the U.S. Marshal Service didn't like that idea on May 5, when the judge held a conference to discuss it.
Forest French died on May 9 at Colonial Health Care in Howland, according to an obituary published May 13 in the Bangor Daily News.
"This is tremendously disappointing," attorney McKee said on Wednesday. "Think what you will of the case or Malcolm, the marshal's refusal to let a son see his father one last time before he dies is just unfathomable."
Photo of Malcolm French: Kevin Bennett/Bangor Daily News