Ohio: Attorney General Looking At Drafting His Own Medical Marijuana Proposal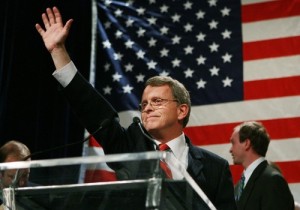 By Steve Elliott
Hemp News
Things are getting crazy in Ohio. One recreational marijuana legalization proposal, which appears headed for the ballot, would hand over control of all growing in the state to just 10 companies. And now Ohio Attorney General Mike DeWine has said he has staff looking into a medical marijuana proposal which they'd draft themselves.
The proposal would be "very limited" and "tightly controlled," DeWine told Alan Johnson at The Columbus Dispatch. A Republican who opposes recreational cannabis legalization, DeWine wouldn't commit to saying he supports legalizing medical marijuana.
But the Attorney General did grant that there are people who definitely could use it; he said he's having his staff work up a proposal before consulting with state lawmakers.
Staffers are reviewing medical marijuana systems in other states to see if it's possible to set up rules that can't be exploited by recreational pot users, DeWine spokesman Dan Tierney said on Friday, reports Jeremy Pelzer of the Northeast Ohio Media Group. Specifically, Tierney said staffers are investigating methods of administration such as ointments or pills, which don't involve smoking.
Tierney said it's still "far too early" to say if or when DeWine will take such a step. The Attorney General still has "grave concerns" about full marijuana legalization, according to Tierney.
DeWine criticized the ResponsibleOhio campaign, which appears sure to qualify for the November 3 ballot, as "outrageous" and a "total manipulation of the system."
"It is a group of people who have a lot of money who want to make a lot more money," the Attorney General said.
The constitutional amendment written by ResponsibleOhio, if passed, would allow investment groups to have exclusive rights to build 10 marijuana growing sites. There would also be cannabis processing centers and up to 1,000 retail outlets.
Under the ResponsibleOhio plan, sales of marijuana to adults 21 and older would be taxed at all levels, with most proceeds going to county and local governments. The proposal also includes a token medical marijuana provision.
Auditor Dave Yost has proposed a constitutional amendment to require a more restrictive, two-step process for groups such as ResponsibleOhio from proposing issues tied to their own economic interests aimed at the Ohio Constitution. Casino backers were successful in getting voter approval of a constitutional amendment allowing four privately owned casinos in the state; ResponsibleOhio is following a similar path.
Atty. Gen. DeWine said the "broad concept" of limiting economic access to the state constitution is "very good," but said he hasn't thoroughly studied it.
Photo of Atty. Gen. Mike DeWine: US Election Atlas