Missouri: Man Given Life Sentence For Marijuana Has Sentence Commuted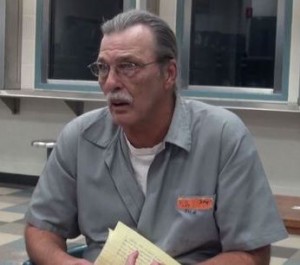 By Steve Elliott
Hemp News
Twenty-two years after being arrested for marijuana -- and 19 years after being sentenced to life in prison for it -- Jeff Mizanskey on Friday had his sentenced commuted by Missouri Governor Jay Nixon.
Mizanskey, 62, was the only man in Missouri prisons serving life for pot, report Kevin S. Held and Anthony Kiekow at Fox 2 Now. He was arrested during an undercover drug operation in Sedalia, Missouri, in 1993, and was sentenced in 1996 under the state's Prior and Persistent Drug Offender Law, which is a three-strike, habitual offender system.
"The executive power to grant clemency is one I take with a great deal of consideration and seriousness," Nixon said in a press release announcing the commutation of Mizanskey's sentence, reports Danny Wicentowski at Riverfront Times. Nixon also pardoned five other nonviolent offenders.
"It's wonderful," said Michael Mizanskey, Jeff's brother. "Thank Jay Nixon for doing that, for finally looking at his case and doing the right thing.
"I'm very emotional," Michael said. "I've overjoyed he has a chance. In almost 22 years he had two write-ups, one for putting mail in the wrong slot and one for a messy floor. No fights, no nothing. Tell me that's not a model prisoner."
Police were after a drug dealer who hired two men to smuggle more than 100 pounds of marijuana across state lines at the time of Mizanskey's arrest. When cops followed the smugglers to a hotel where the dealer was, they found Mizanskey, who already had two strikes on his record. The third strike gave him life without parole.
About 130 Missouri lawmakers had signed a letter to Gov. Nixon asking for clemency for Mizanskey. It was written by Rep. Shamed Dogan, who pointed out that Mizanskey got his sentence under a "prior and persistent offender statute" that lawmakers recently repealed.
"I am just glad the governor did the right things," Rep. Dogan said. "Drug addicts, drug users need rehabilitation before they need incarceration."
More than 390,000 people signed a Change.org petition started by Jeff's son, Chris Mizanskey, who was just 14 when his dad went to prison.
"Times are changing and things need to change," Chris said when he started the petition.
"It breaks my heart every time we go up there to see him," Chris said. "We have to leave and he has to stay. I can only hope he'll be able to walk out of there one day; we'll be able to enjoy our lives together, what's left of his and what's left of mine."
Gov. Nixon's commutation makes Mizanskey eligible for immediate parole. He'll have a hearing in front of the parole board sometime this summer. Offenders up for parole generally get written notice of the parole board's decision three to six weeks after the hearing.