Oregon: Harmful Bill To Limit Medical Marijuana Growers Passes Senate 29-1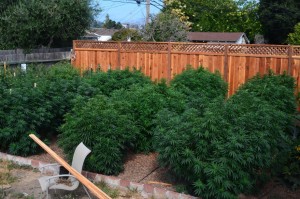 By Steve Elliott
Hemp News
The Oregon Senate on Wednesday voted 29-1 for a harmful bill tightening regulations on medical marijuana cultivation, with the claimed intent of reining in diversions to the black market.
The measure, Senate Bill 964, has encountered spirited opposition among many medical marijuana patients and growers, reports Jeff Mapes at The Oregonian. But lawmakers -- echoing their northern neighbors in the Washington Legislature -- claimed the success of Oregon's new recreational cannabis market depends on clamping down on marijuana grown for patients.
Sen. Ginny Burdick (D-Portland), chair of a House-Senate joint committee on implementing the legalization initiative approved by voters last November, claimed the "large amount" of marijuana diverted to the black market makes it harder for licensed sellers to compete, and could result in federal action against the state.
Oregon now produces an estimated $1 billion a year of "largely black market medical marijuana that ends up all over the country, a problem which is far worse than I ever dreamed," Sen. Burdick dramatically claimed.
SB 964 limits the number of plants allowed and requires regular reporting by growers. Urban residential growers would be limited to 12 plants, while rural growers would be limited to 48 plants. Existing growers could have twice as many plants, but only to serve their existing patient base.
Senate members of the committee claimed that city councils and county commissions should have the ability to prohibit medical marijuana dispensaries, subject to voters getting the signatures to hold a referendum. House members argued that only voters should be allowed to implement such bans.
The issue must be resolved after SB 964 goes to the House, where it is expected to go to the Joint Ways and Means Committee. Burdick said the strong 29-1 vote could help persuade House members to go along.
Sen. Floyd Prozanski (D-Eugene) cast the only dissenting vote, saying he didn't think the League of Oregon Cities is negoiating fairly on the issue of banning medical marijuana dispensaries. Sen. Prozanski said the League put out a booklet in March detailing a variety of methods for banning dispensaries.
Photo: International Cannagraphic