U.S.: Legalized Marijuana Would Be Eliminated Under A Christie Presidency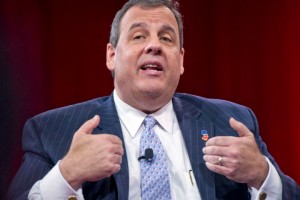 By Steve Elliott
Hemp News
New Jersey Governor Chris Christie on Sunday promised to eliminate legalized marijuana in states like Colorado, Washington, Oregon and Alaska if he's elected president.
The rotund Republican, speaking on CBS' "Face The Nation," said his administration would use federal law outlawing marijuana to crack down on states that have legalized recreational cannabis use, reports Matt Arco of NJ Advance Media.
"Yes sir," Christie replied to host John Dickerson when asked if he'd go after Colorado and Washington for legalized marijuana.
"If you were President would you return the federal prosecutions in the states of Colorado, Washington state?" Dickerson asked. "Yes," Christie answered.
"So, if somebody's enjoying that now in their state, if you're President, that's getting turned off?" Dickerson pressed. "Correct," Christie responded.
The Obama Administration hasn't punished states which have legalized marijuana, nor has it forced them to roll back the initiatives that voters approved.
Christie, on the other hand, has been a vocal critic of cannabis legalization; ignoring science, he claims it's a "gateway drug."
Photo of Gov. Chris Christie: Startraksphoto.com/New York Post