U.S.: Lawyers Establish National Cannabis Bar Association To Support Marijuana Clients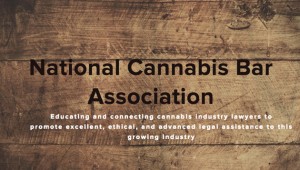 A group of experienced cannabis-industry lawyers on Wednesday announced they have come together to establish the National Cannabis Bar Association (NCBA) to provide attorneys with educational and networking opportunities that will help them better serve clients in the marijuana industry.
The cannabis industry operates in an exceptionally complex legal environment with rapidly changing state and local laws that are routinely in conflict with federal law. The NCBA is a specialty bar association dedicated to supporting business attorneys as they help businesses navigate this difficult landscape.
"As more and more states decriminalize or legalize cannabis – and set up their own regulatory structures – the legal conditions cannabis industry clients and their attorneys face are likely to get even more complex before they get simpler," said Shabnam Malek, founding president and executive director, NCBA. "The NCBA will offer support and advocacy for attorneys working with businesses in this rapidly changing, swiftly emerging industry."
The NCBA will serve as an educational and organizational resource for its members – seeking to promote and maintain the highest standards of practice among attorneys working in the cannabis industry. The group will also serve as a resource for businesses looking for qualified cannabis industry attorneys.
The ultimate goal, according to the NCBA, is to ensure that businesses in this heavily-regulated field receive quality legal advice to help them meet high standards of ethics and business practice while reminding them of the limitations imposed by federal law.
"Attorneys have long been at the forefront of the fight for cannabis legalization," said Malek. "Now that 23 states and Washington D.C. have some form of legalized cannabis, there is a clear need for an organization focused on the business aspects of law and cannabis.
"Today cannabis industry attorneys are already busy helping their clients form new companies, negotiate agreements, complete license applications, comply with local and state laws, protect assets, and more," Malek said. "Our members represent clients who are involved in a wide array of activities in the cannabis industry along with various ancillary products and services. The NCBA's role is to help ensure that attorneys in the field are empowered to do their jobs well."
Membership in the NCBA is open to practicing attorneys, paralegals, law students, and retired attorneys. Members will receive access to networking events, continuing legal education, and publishing opportunities. Annual membership rates for individual attorneys start at $150.
The organization will host an event for new members at the National Cannabis Industry Association's Cannabis Business Summit and Expo in Denver on June 30.
Founding Board members of the NCBA include:
Shabnam Malek - president and executive director, NCBA
partner, Brand & Branch LLP, California
Lara Leslie DeCaro – secretary, NCBA
partner, Leland, Parchini, Steinberg, Matzger & Melnick, LLP, California
Amanda Conley – treasurer, NCBA
partner, Brand & Branch LLP, California
Leland Berger
Oregon CannaBusiness Compliance Counsel, LLC, Oregon
Josh Kappel
partner, Vicente Sederberg LLC,Colorado
David Kochman
solo practitioner, New York
Robert Raich
Robert A. Raich, P.C., California
Jonathan Robbins
partner, Akerman, LLP, Florida
Mary Shapiro
Mary L. Shapiro Law, PC, California
Mitzi Vaughn
managing attorney, Greenbridge Corporate Counsel, Washington
About The National Cannabis Bar Association
The NCBA is a specialty bar association dedicated to providing attorneys in the cannabis industry with educational and networking opportunities to help them better serve marijiuana businesses. More information and membership applications are available at www.canbar.org .