California: Sipp Industries Forms New Business Unit For Bulk Hemp Distribution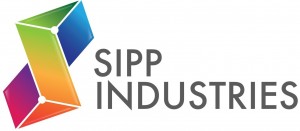 Sipp Industries, Inc., a diversified conglomerate corporation specializing in technology and distribution of consumer products, on Tuesday announced the formation of a new business unit dedicated to serving the growing hemp industry.
The new Sipp Industries Hemp unit will have large-volume hemp ingredients available including: Toasted Hemp Seeds, Hulled Hemp Seeds, Hemp Protein Powder, Cold-Pressed Hemp Oil, and Purely Refined Hemp Oil, according to the company. Each ingredient will be available in both Organic and Natural.
"These Hemp ingredients can be used in various applications from packaged Hemp products, nutritional bars, smoothies, salad dressings, body creams and moisturizers," Sipp Industries' prepared statement reads.
"Hemp is in high demand especially in market segments such as Food and Beverage and Nutritional Supplements," said CEO Syman Vong. "We have witnessed many new hemp infused products coming to market such as hemp-infused energy drinks, hemp meal replacements and hemp body creams. We anticipate this trend to continue and intend be the one-stop shop for U.S.-based high-volume commercial consumers and manufacturers of hemp products."
Current estimates of retail hemp sales in the U.S. exceeds $300 million per year and growing. As of today and for the foreseeable future, due to federal restrictions, there is little current commercial production of hemp in the U.S. and the market is dependent upon imports.
"There are a number of customs procedures, documentation and costs related to importing hemp," Vong said. "Part of the value we deliver is taking care of this process for our customers by providing a fast, easy, and reliable method to order large volume of hemp."
Sipp Industries will be providing further updates regarding the online store, product availability, ancillary services and branding for the new hemp unit. "We've already experienced cross selling opportunities with our advanced plasma lighting and hemp related products, so we're excited to add hemp to our product portfolio," Vong said.
Prior to the launch of Sipp's online store, parties interested in bulk hemp ingredients and current availability and pricing are encouraged to email info@sippindustries.com.